Each week, Charles-Henri Monchaux, CIO of Syz Bank, and Valerie Noel, Head of Trading, present 7 charts depicting the main events of the past week.
Chart 1: ECB joins the club of central banks raising rates
Made! With its first hike since 2011, the ECB is finally joining the club of central banks that are raising their rates. The ECB raises its main refinancing rate by 50 basis points to 0.50% and the deposit rate by -0.5% to zero (and therefore more than announced). The ECB also introduced a new bailout tool called the Transmission Protection Instrument (TPI) before capping the yield gap between periphery debt and that of "core" countries.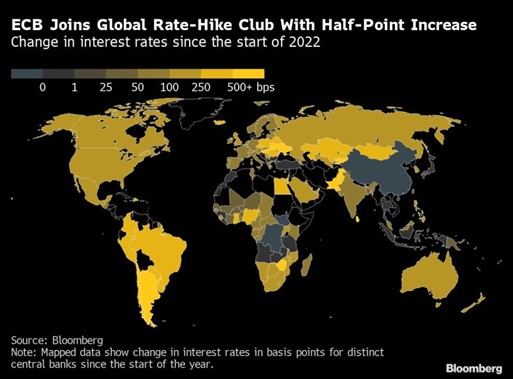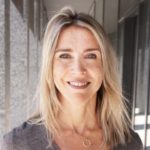 Chart 2: The bond markets have made their choice
Both the Fed and the ECB have surprised the market with their rate hikes over the past two months. In both cases, the reaction of the bond market was similar. Bond and Treasury yields experienced the same price action: a tentative rise in bond yields, then a relatively sharp drop in yields. The message from the bond market seems relatively clear: further rate hikes this year should have a larger impact on economic growth and therefore lower interest rates later on.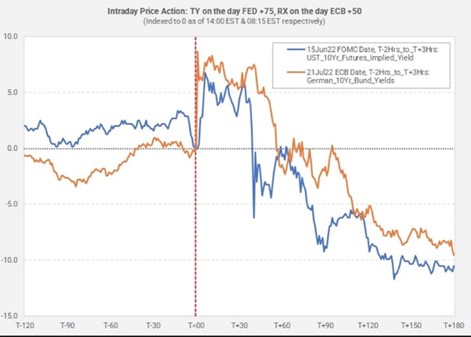 Chart 3: Very clear signs of economic slowdown
After a brief recovery, US macroeconomic data disappointed again this week, with PMIs worsening, initial jobless claims, housing market data (homebuilder sentiment plummeted due to falling sales of existing homes and a sharp drop in the number of individual homes under construction and the number of permits ), as well as data from Philadelphia. Fed and leading indicators. The situation is even more alarming on the European continent; in fact, activity in the euro area has fallen sharply, indicating a possible recession.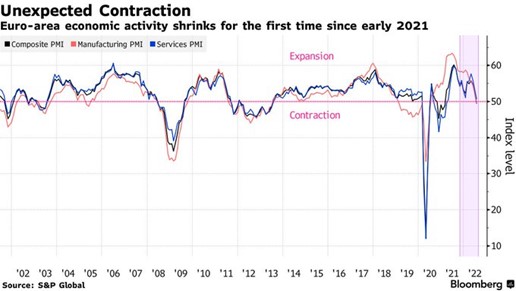 Chart 4: New Political Drama in Italy
Italian Prime Minister Mario Draghi failed in his attempt to form a government and stay in power. When Mario Draghi announced that he had been persuaded by the Italians not to resign, for much of Wednesday afternoon it looked like his government of national unity had a good chance of surviving. He then called for a new pact and a vote of confidence in the Senate. But a few hours later, the three coalition parties announced that they would not take part in the vote. After a year and a half in power, his right-left-aligned government is collapsing.
Perhaps at the most inopportune moment, because the economic fundamentals are not encouraging. Indeed, Italy's trade surplus collapsed despite the weakness of the euro. It has grown from 70 billion euros (in the last 12 months) to 10 billion euros. Since December 2021, monthly imports have exceeded exports, in part due to rising energy prices and a lack of desire to become more energy independent through solar and wind power. The political crisis intervenes and the accumulation of deficits, while the debt has never been so high. Italy's public debt in May amounted to 2.8 trillion euros, the ratio of debt to GDP exceeded 150%. Italy is home to nearly a quarter of the eurozone's debt and faces the risk of a sovereign debt crisis. Hence the importance of TPI for investors.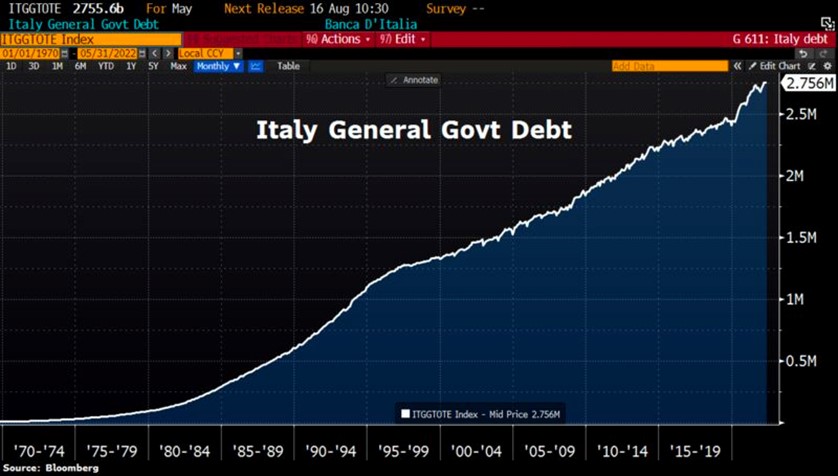 Chart 5: US yield curves now predict a 25 basis point rate cut from 1uh quarter 2023.
After the bad US macro data released last week, the market is now giving a 100% chance that the Fed will cut the rate by 25 basis points on May 1st.uh quarter of 2023. The prospect of future rate cuts and rather encouraging earnings reports allowed stock markets to record gains last week.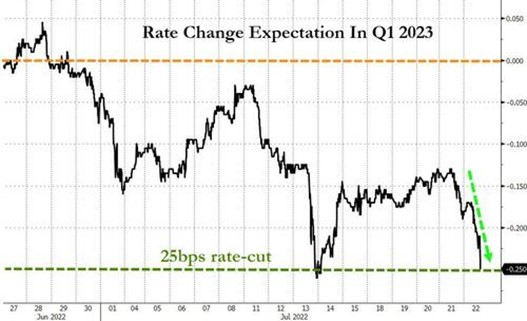 Chart 6: Did investors capitulate?
According to a Bank of America survey of fund managers, the vast majority are underweighted by stocks and bonds and overweighted by cash and alternative investments. The mood is therefore rather pessimistic, even close to capitulation. From a disappointing standpoint, this is pretty good news.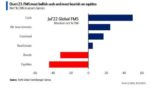 Chart 7: Chinese construction shutdown could affect $700 billion housing stock
The real estate crisis in China is gaining momentum. A growing number of buyers have stopped paying their mortgages, which is only exacerbating the difficulties of China's already struggling real estate sector.
Property sales fell in June for the tenth straight month, signaling the failure of government relief efforts to contain the crisis.
This is actually a major shock for cash-strapped developers who have long relied on pre-sales for funding.
A construction halt in China could impact $700 billion worth of housing construction, Bloomberg Intelligence analyst Christy Hung said in a research note. The percentage of pre-sold homes that have been locked down could rise to 8% from 4% currently, according to Hung's negative scenario analysis.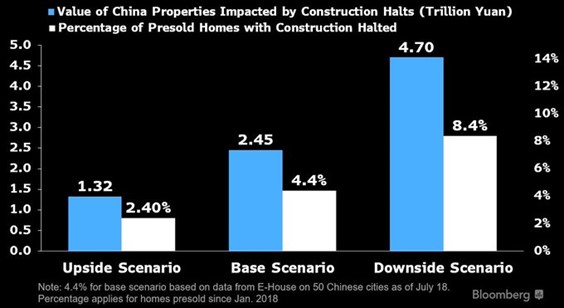 Have a good week everyone!