For ten years now, you have been able to invest in real estate from your smartphone, completely digitally dematerialized. The availability of investments in the real economy has never been easier and more transparent, which is why the real estate crowdinvesting sector continues to show very promising growth rates across Europe. Giacomo Bertholdi, CEO of Walliance, explains:
Walliance is a digital real estate investment platform that allows you to invest in development operations offered by major market players looking for alternative financing.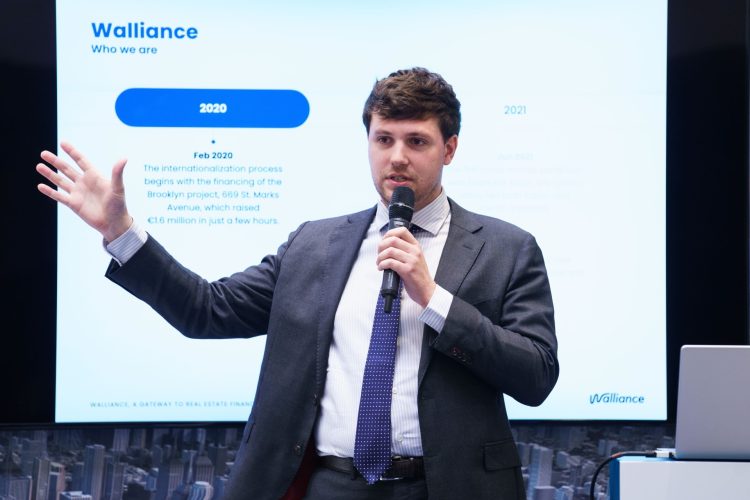 How does investing through your platform work?
To invest through Walliance, simply register on the Portal – on the website or app for iOS and Android – and verify your profile by completing the biometric activation process (used by major banking and financial institutions) to verify the identity of our customers and prevent potential risks money laundering to maximize security and avoid online fraud attempts. Once his profile is completed, the user can invest in a project available on the platform, provided, of course, that he likes it and, above all, that it meets the diversification needs of his portfolio – taking into account both financial criteria, such as the estimated profitability or duration, as well as qualitative criteria regarding the operation of the property and the company responsible for the development. After signing up for an investment (which requires no more than 4 clicks!), the investor will only have to make a simple bank transfer! There is no download wallet, so no amount will need to be downloaded before choosing an investment, unlike many other platforms that use this system.
Then, when the investment is made, what happens? l'the user is waiting for the end of the real estate transaction, which can last, for example, one or two years?
Throughout the period'real estate transactions, investors can be aware of the status'the course of the project in which they decide to invest, in different ways. In fact, each project's newsletter has a section called "Update», where a report is published quarterly summarizing the status quo of the project (visible only to those who have joined the project). The report contains information that is sent to Walliance by companies a few weeks before publication, so that investors can receive up-to-date information on a regular basis. In addition, we have created a Q&A section where investors can interact directly with the development operator.
So, suppose that an investor, in addition to being always informed and aware of the evolution of his investments, can also actively participate in the search for the information he needs. He does not sit silently waiting for the return of one or more years! Finally, from the Dashboard section of the Personal Space, each investor can track all their investments and control their cash flow.
How are real estate transactions presented on the platform selected?
At Walliance we carry out a very thorough analysis of the real estate projects offered to us. Indeed, we have developed an internal procedure for the analysis of the operator and the real estate project (in accordance with applicable laws and regulations), which aims to reduce the potential risks associated with investments.
All real estate projects financed through the platform must meet certain parameters that apply to everything.'first the Applicant Company, i.e. the operator in charge of the transaction, whose background is analyzed and taken into account in the assessment (to check for ongoing litigation or other relevant elements), as well as his experience in the real estate industry and, in particular, in projects similar to the proposed one. We also ask for references received from'creditor organizations, investors or other stakeholders of the operator. It is also very important to analyze the market in which a property project is located: we study demographic data (such as total population, average income, number of annual transactions, etc.) as well as economic trends. real estate market in this particular area, taking into account trends in sales prices and trends in transactions by examining various comparable properties for the most accurate assessment.
Other key factors for us are the quality of the intervention and the proposed investment agreement, which stipulates that the amount of funding must be between EUR 1,000,000 and EUR 5,000,000 (depending on the European country in which the applicant company is established), that the investment must bring a minimum a gross annual return of 10% of the capital raised and the duration of the real estate transaction must be between 6 and 30 months.
Starting this year, our review process also takes into account the ESG criteria that address environmental, social and governance impacts affecting a growing company. In this way, investors can direct their capital to activities that, in addition to creating economic value, ensure that they do not compromise the ability of resources to create value over time and the ability of future generations to meet their needs.
Where and for how long has the platform been operating?
Walliance was founded in Trento, Italy in 2017 and was the first crowdfunding platform to receive permission from CONSOB to raise venture capital for real estate projects online. In January 2020, Walliance became the first Italian portal authorized in another European country by registering with Orias as a CIP (Crowdfunding Investment Advisor) under the control of AMF. Today we are operating in Italy and France, but as soon as the ECSP (European Crowdfunding Service Providers) Regulation comes into force, we will be ready to land in many other countries in Europe and hope to arrive in the United States soon. also where we have already raised funds for two projects, one in Brooklyn and the other in Miami.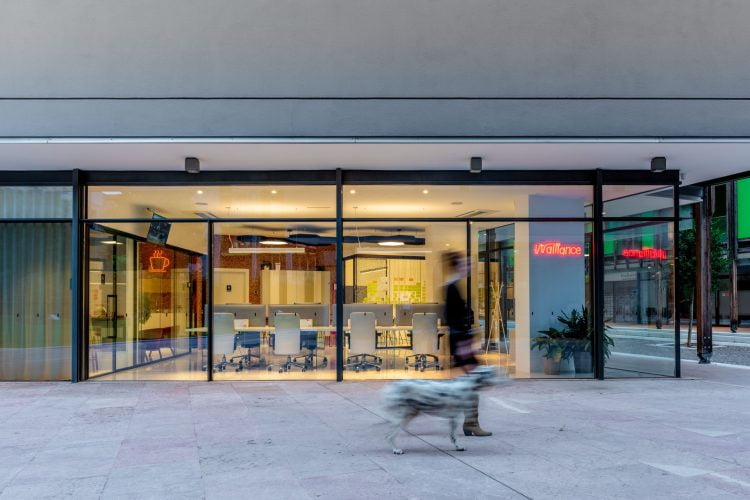 We know that in Italy, with almost 60 million euros raised in 2021, you position yourself as the leading platform in the market, but how did you approach the challenge of launching in another country, such as France, where the market is very different? from the Italian market, even more mature?
Yes, in Italy in 2021 we achieved a market share of 70% and already in the Real Estate Crowdfunding Report 2020 compiled by the prestigious Politecnico di Milano, Walliance was ranked among the top 23 European portals (operating both in and debt crowdfunding model) as the first Italian platform. But confident in our advantageous position in the so-called "local" market, we have tried, as far as possible, not to make the mistake of expecting the same value proposition or the same communication to work in a market just as different. and as mature as the French market. It was like starting from scratch, both in terms of investment product and brand.
2021 has been a very busy and busy year for us in terms of activities: we have launched a new service dedicated to private investors and wealthy people (called Première); we launched the first version of our Application (launched in January 2022); we have successfully presented the first cross-border campaign in Europe, which attracted the interest of Italian and French investors, and many other projects. But despite this, we were never wrong "copy paste» what we are doing and what is good for our country in another. Our penchant for internationality has certainly helped us a lot in this regard: we have had a trilingual platform for many years, we have investors from 33 countries around the world, we have a work team consisting of several multilingual people who are bilingual by birth. , and we support exchanges between our offices in Milan, Paris and Trento for at least one month a year.
What will be your next tasks?
To understand what the problems will be, I think you always need to start with the means at your disposal to counter them. As I said, 2021 has been a year full of activity for us, but also a lot of satisfaction in terms of figures and people at the head of the company. Indeed, the General Assembly approved the accounts for 2021 with revenues that increased to 1.82 million euros (compared to 913 thousand euros per item), and the state of net assets reached 2.94 million euros (compared to 1.05 million euro per point).
In addition to these positive results, the shareholders' meeting also updated the company's management and appointed two new board members: Valerie Falcone, Head of Value Add Investing Europe at Baring, and Mirko Tironi, Senior Partner at HOPE Sicaf. . . . The new board of directors will be essential to enable us to guide the company through its international expansion (with a focus on France, Spain and the US) and achieve growth targets in terms of the amount of investment we have made. itself over the next three years by expanding our activities also to new real estate asset classes, from logistics, which set the entire sector in motion in 2021, to alternatives running through the student housing sector, which has seen many transactions. in the main European cities, and which, in our opinion, will occupy an increasing place among our investments.