This quote, provided to former French President Jacques Chirac, could easily sum up the remarks made by Christine Lagarde at the European Central Bank (ECB) meeting on July 21st.
Clement Inbona, fund manager and Olivier de Berranger, CIO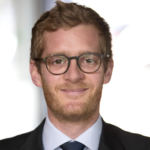 Firstly, because of the decision to raise the key rate by 50 basis points (bp) against 25, announced a few weeks earlier. In order to get out of a period when rates have not risen for 11 years, the Frankfurt bank decided to mark the ground in an unusual way to prepare the markets. Rather than, as is customary, picking up a flood of weak signals to prepare the markets, the ECB decided to announce this first rise, taking care to specify the time and magnitude: +25bp on July 21st. But, surprisingly, the increase is 50 basis points, the decision was unanimous. Thus, in just 6 weeks, the ECB disavowed itself and concealed its course of action. Faced with a more uncertain context than ever regarding inflation, weaknesses in economic activity, politics and geopolitics, the institution decided to navigate the spot according to future economic data, thus plunging the markets into an even thicker fog.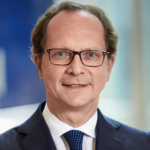 Then, by expanding its toolkit. Matured within a few months, an anti-fragmentation tool was developed to avoid too large a gap between national indicators. In terms of shape, the outlines of the Transmission Protection Instrument (TPI) were not refined until the end of the press conference in a brief press release. Therefore, journalists cannot clarify its content. Should we find some uneasiness in the Board of Governors when this mechanism is the result of a unanimous decision? The bottom is also dominated by ambiguity. The ECB has a lot of leeway in deploying and calibrating TPI, the criteria governing its deployment in a given country seem subjective and therefore potentially legally imperfect. The political crisis that Italy is plunging into will no doubt be a full blown crash test in the coming weeks if the markets attack the interest rate differential between Italy and Germany a little more viciously. 230 basis points – approaching the critical threshold.
This reversal and these approximations can no doubt be explained by the delicate situation in which the central bank finds itself: after delaying measuring persistent inflation and then procrastinating to take appropriate action, the ECB may be trying to catch up to be able to face a recession that is becoming more likely every week. Instead of defending its authority at all costs, the institution prefers pragmatism and responsiveness. To better arm ourselves during the next crisis?
Show disclaimer

---
The information communicated is the result of internal research carried out by the management team as part of its UCI management activities and not financial analysis activities within the meaning of the rules.
This analysis is based on the best sources we have and publicly available information. They are in no way binding on La Financière de l'Echiquier and do not constitute investment advice.
---