Livret A is the favorite savings account of the French, despite the fact that its interest rate is capped at 1%. With record inflation hitting 5.8% last June, the French are losing money, and therefore purchasing power, by keeping their savings in low-paying accounts and well below the rate of inflation.
But good news! There is a simple and 100% online solution to increase your money with just a few clicks and enjoy personalized support.
This is the decision of the French fintech My little investment. And we warn you: it's a nugget!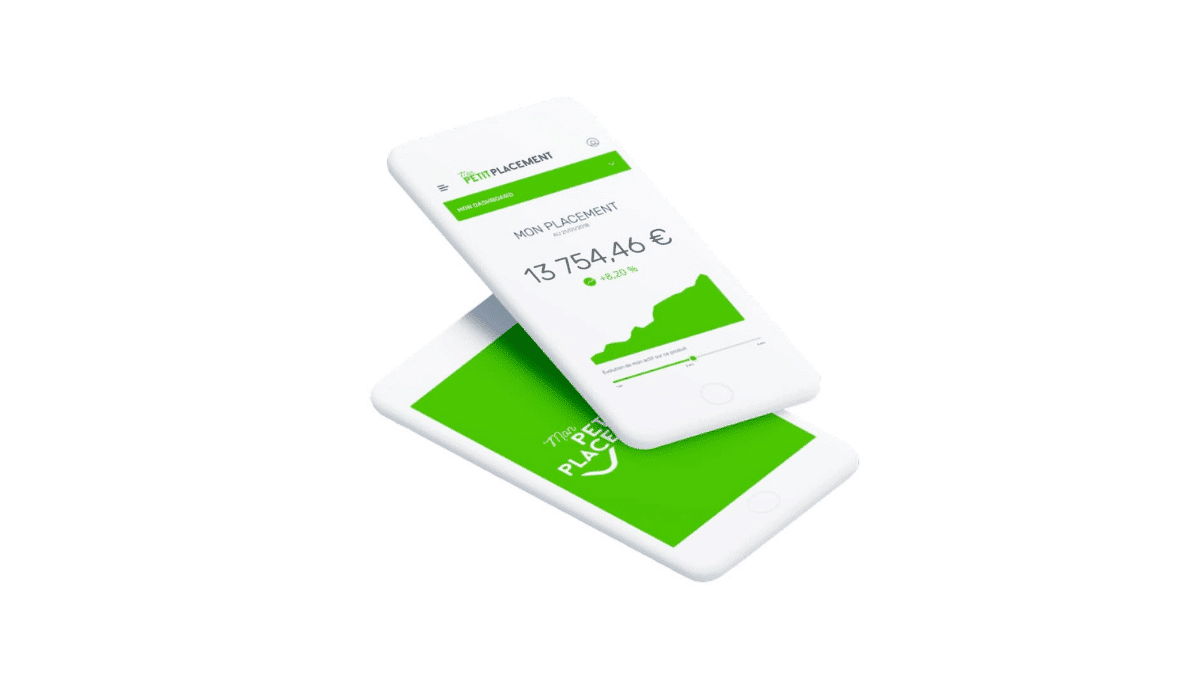 A simple and innovative investment solution from 300 euros
Mon Petit Placement has a simple goal: to make financial investment accessible to everyone. You don't need to have 100,000 euros in your pocket to enjoy the best products, with Mon Petit Placement you can invest your money 100% online. The app gives you access to high-quality financial products that are usually reserved for the rich, from 300 euros.
Individual investments according to your projects
One of the many advantages of the French app is their personalized support.
Indeed, their consultants are available 7 days a week by phone, email or live chat. Their main goal is to offer full support to their users by developing a personalized investment strategy for them based on their profile and goals.
Whether you want to invest to generate future income, fund a specific project, or prepare for your future, Mon Petit Placement offers you a simple, fun and personalized solution!
Invest in a few clicks with Mon Petit Placement
With a simplified platform and ongoing support, Mon Petit Placement is designed for all types of profiles. Thus, beginners or the most dedicated can find what they are looking for to invest their savings or diversify their capital. Their portfolios have a dynamic return of 3 to 12% per year depending on the risk taken.
In particular, four types of portfolios are offered to increase your money:
Voluntary: earning an average of 3% per year, the latter represents a low risk and ensures a stable growth of his money;
Vigorous: Offers higher growth, around 5% per year, with moderate risk;
Ambitious: "substantial" risk return of about 8% per year;
Intrepid: strong growth around 12% per year for high risk.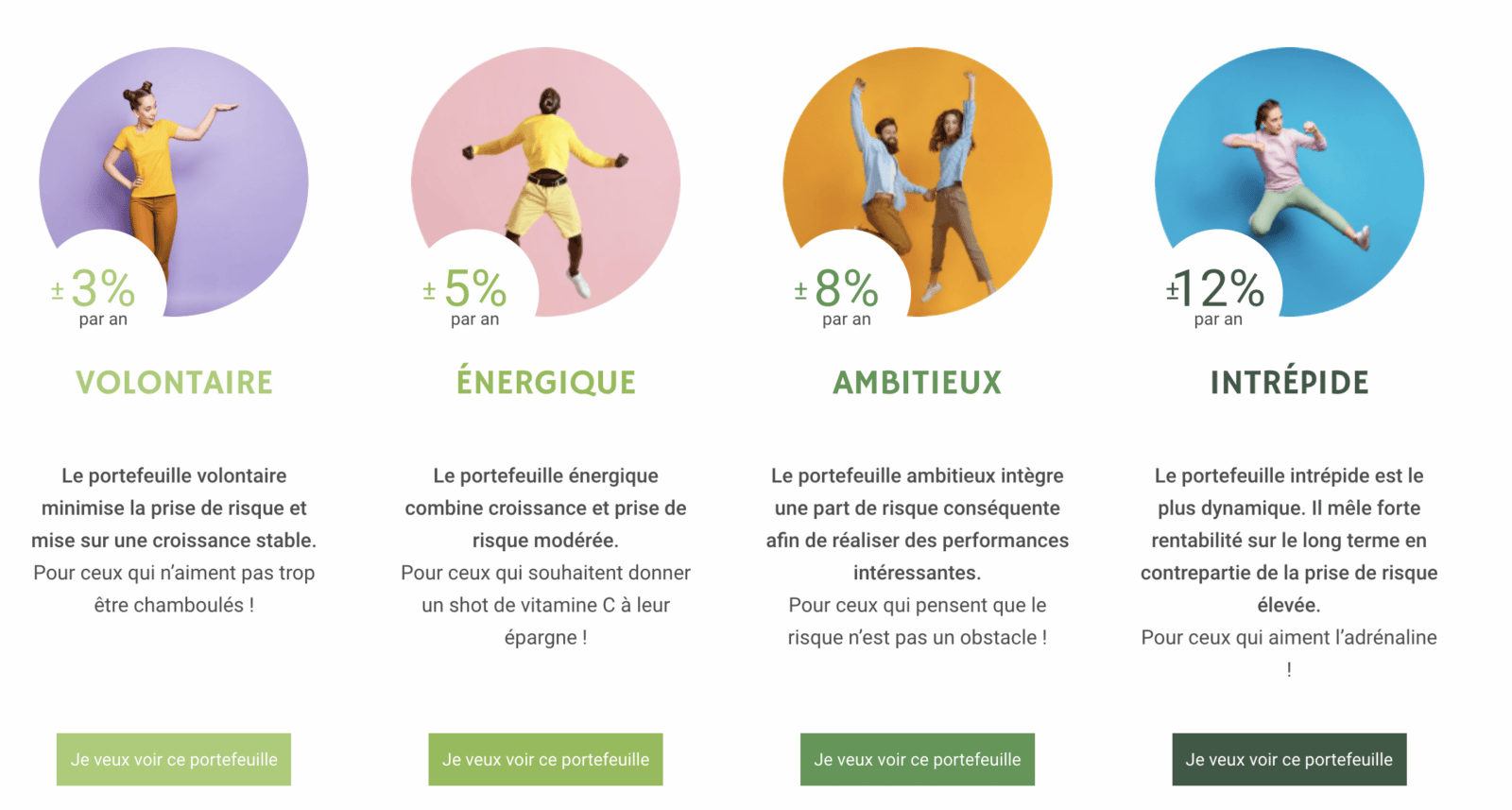 In July, Mon Petit Placement expands its offer by launching its first real estate portfolio! In addition to being able to invest in sectors such as climate, technology, health, etc., it is now possible to invest in stone with Mon Petit Placement.
This portfolio offers more peace of mind and aims for a potential return of 5% year on year over 8 years. More specifically, by investing in this real estate portfolio, you are investing in urban recycling without the restrictions associated with real estate investment: zero fee, smaller budget…
This is a great solution for those who want to invest responsibly and efficiently!
In particular, Mon Petit Placement provides everyone with access to top-notch financial products, in particular from established institutions such as Rothschild, JP Morgan and Pictet. As for the security of the platform, it is supported by two well-known insurance companies: Generali and Apicil.
If you want to try the Mon Petit Placement investment solution, here is some information detailing the first steps on the investment platform:
Website access here.
Click the "I'm Starting" button.
Fill out the form in just 10 minutes.
Your answers will allow Mon Petit Placement to develop a strategy tailored to your profile, according to your desired yield, as well as accepted risk.
After filling out the form, you will receive a personal consultation free of charge and without any obligation.
If you have any questions, you can contact the company by phone or through their live chat. And yes, you will always have the last word!
If the advice matches your expectations, the last step is simply to confirm your subscription.
You can then follow your web placement through your client area accessible from your smartphone thanks to the app available on Android and iOS.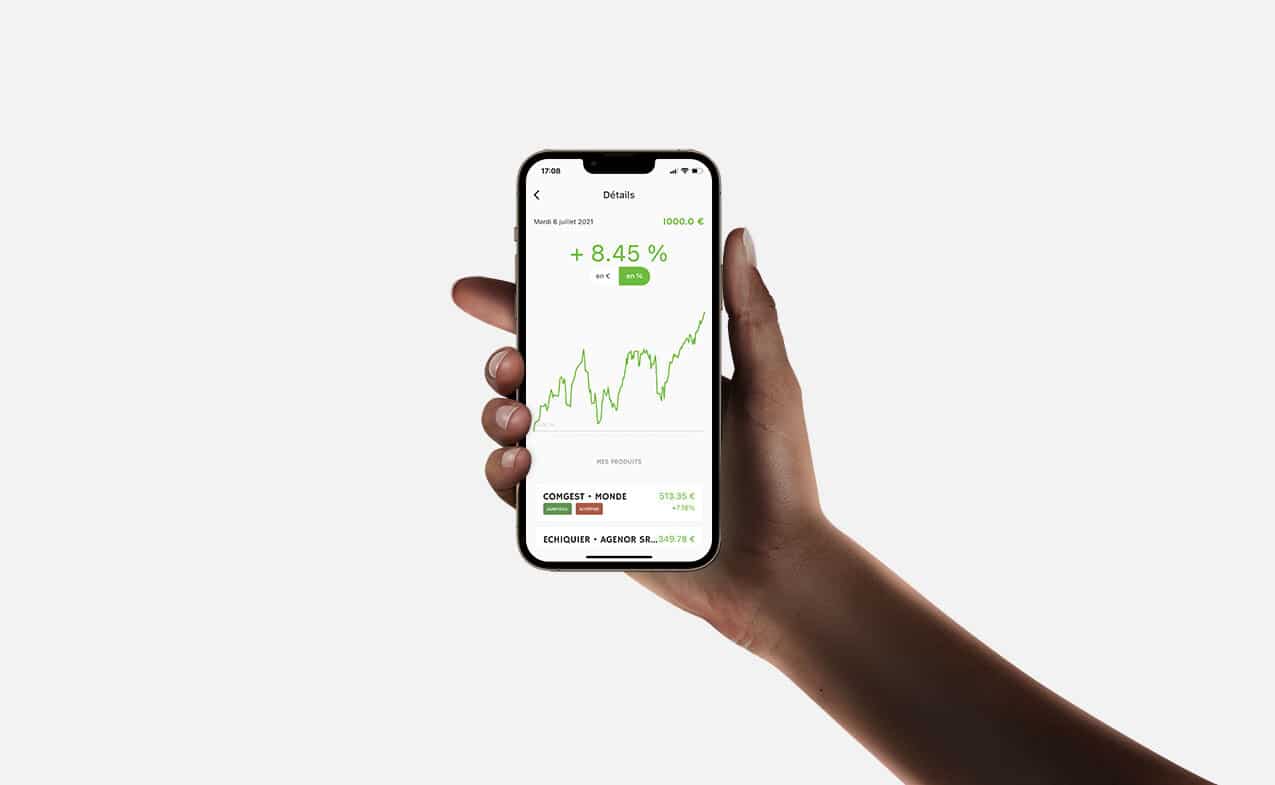 Best in the end, Mon Petit Placement is truly in the best interest of its users as they only charge you if your investment generates capital gains. In other words, it's a win-win. No entry or exit fees and no payment fees on the horizon, you can withdraw your money at any time if needed! Thus, you can withdraw your money at any time for free.
A small bonus for our readers starting to invest through Mon Petit Placement, know that by registering on Code CAFEGEEKyou can take advantage of a 30% discount on commissions for the first year.