What's funny about this job is that we spend all of our time waiting, honing our beliefs and thinking that we'll finally get all of our questions answered. And then we have to reconsider all our beliefs, waiting for the next news, which should answer all our questions. There was a big joke again yesterday that prompted all of our expert friends to reconsider their expectations for future Fed decisions, knowing they will be wrong again in the next three weeks. For now, we're wondering if Powell will finally raise by 100bp. Straight.
Audio dated July 14, 2022
Download podcast
Always higher
Yes, it's a new fashion item. Yesterday at 2:29 pm we were wondering if the Fed was finally going to be a little less aggressive, and if the fact that inflation is "apparently" calming down would allow the free world's central bank to slow down the pace of the increase. Yes, because "you understand, with oil and commodities falling a few weeks ago, obviously inflation CANNOT GO UP ANY MORE."
And then at 2:31 p.m. we are running around banging our heads against the walls and yelling that with a CPI of 9.1% the Fed WILL HAVE NO CHOICE HOW TO HIGH THE RATE BY 100 BASIC POINTS SUDDENLY and this is terrible and that we we are all going to die because 0.25% more than we expected, this is really very very ugly and the global stock markets will probably crash and that we will all go through this."
But really no. In fact, we just spent time digesting information. Realize that the so-called fall in commodity prices has not yet been factored into the calculations and that it will definitely happen next month. However, as everyone knows, the Fed is completely dumb. We tell ourselves that they won't be able to think like us, the financial geniuses that we are. So the Fed SHOULD BE MORE AGGRESSIVE at its July meeting. As a result, since yesterday evening, 42% of "experts" are betting on a 1% increase in the key rate and on the fact that we will rise to 4% by the end of the year. It's funny, yesterday at 14:29 we were betting on 3% at the end of the year and on a CPI increase of 0.3% everything changed.
Vane
So. So it doesn't take a financial genius, or being born in the corridors of Wall Street, to realize that we're no more advanced than we used to be. To be honest, I almost would have preferred to see the CPI come out at 10.8%, so that we fell into a terrible panic, that capitulation began, and that we were overcome by depression. Then we could finally try to repair something and tell ourselves that the worst is over. But no. Here we remove the band-aid millimeter by millimeter, but it would still be easier and more painless to do this with a sharp blow.
Alas, we will have to keep scratching our heads and reading miles of economic reports written by antidepressant strategists who know no more than you and I, and are willing to adjust their forecasts as information becomes available. It's a bit like a meteorologist telling you to "hold on, it's going to rain" when the sky is dark, the wind is blowing your way, and the road is already wet 50 meters away.
CPI is our benchmark
Thus, the consumer price index turned out to be stronger than expected. So the market went down to celebrate. More in Europe than in the US. But this is precisely because the US closed later and they had time to reflect and tell themselves that nothing we heard yesterday was a "real surprise", and if there is, then everything is already in prices. From a technical point of view, the DAX held its supports very well, but nothing remarkable about the rest of the indexes. Except that intraday technical patterns show something that "might" look like a trend reversal.
However, we exhausted all the important things we "had to wait to find out". In the future, we will have to make do with quarterly releases to keep any semblance of excitement in our lives. Right now, we're going to start with finance, as today we'll have JP Morgan and Morgan Stanley. Therefore, it must be remembered that finance is the champion of the world in publishing figures that are as far as possible from analysts' expectations, because, as they say; "Shoemakers are the worst shod." So don't expect an analyst who works IN A BANK and studies BANKS to see the business better than a janitor who sweeps a broom in a branch of the bank in question. Then, in a few days, it will be time to prepare for the FOMC meeting at the end of the month. But so far we've stirred enough air to store so much energy that it's more than likely we've found an alternative to Putin's gas.
For others
So the chapter on the CPI, inflation, and the Fed that are in the boat is closed for now, and even if we still have 24 hours of commentary on this issue in all its forms, we should be able to move forward and manage to talk. about something else. I don't know what, but something else. There are many items; Thor's entry into the movies, the possibility of seeing Tom Cruise's return in Tom Gun 3 at the controls of a patrol of fighter pilots in walkers, or even the fact of knowing whether Nadal had the right to ride a jet ski the week after leaving Wimbledon due to a torn stomach.
For now, having opened lower, battered by inflation, Asia has decided to tell itself that "the worst is behind us" and all the markets are going up, saying that the Fed will also become MORE AGGRESSIVE… But it will work in the end, and, if we're lucky, we won't go into a recession – even if 58% of Americans believe we're ALREADY in a recession and that their pay raise won't be enough to pay. the cost of gas and copper needed to produce your own semiconductors at home. However, China rose 0.3%, as did Hong Kong, while Japan rose 0.7%. Yesterday, according to CPI figures, Bitcoin actually tried to crack the 1274th time, paying below $19,000, but this morning everything is back to normal, and Crypto-Star, which reaches $100,000 at Christmas, except that we have not yet we know the year – it is trading at $ 20,000 and dust again. Oil is $96-plus, but with the recession gaining momentum, it's about to collapse – it's still the "sure hit" that Molicare adult diapers bring you. For those still interested in the wealth insurance offered by gold, it pays $1,728 – just like yesterday. This is the only thing that did not budge when the CPI was published.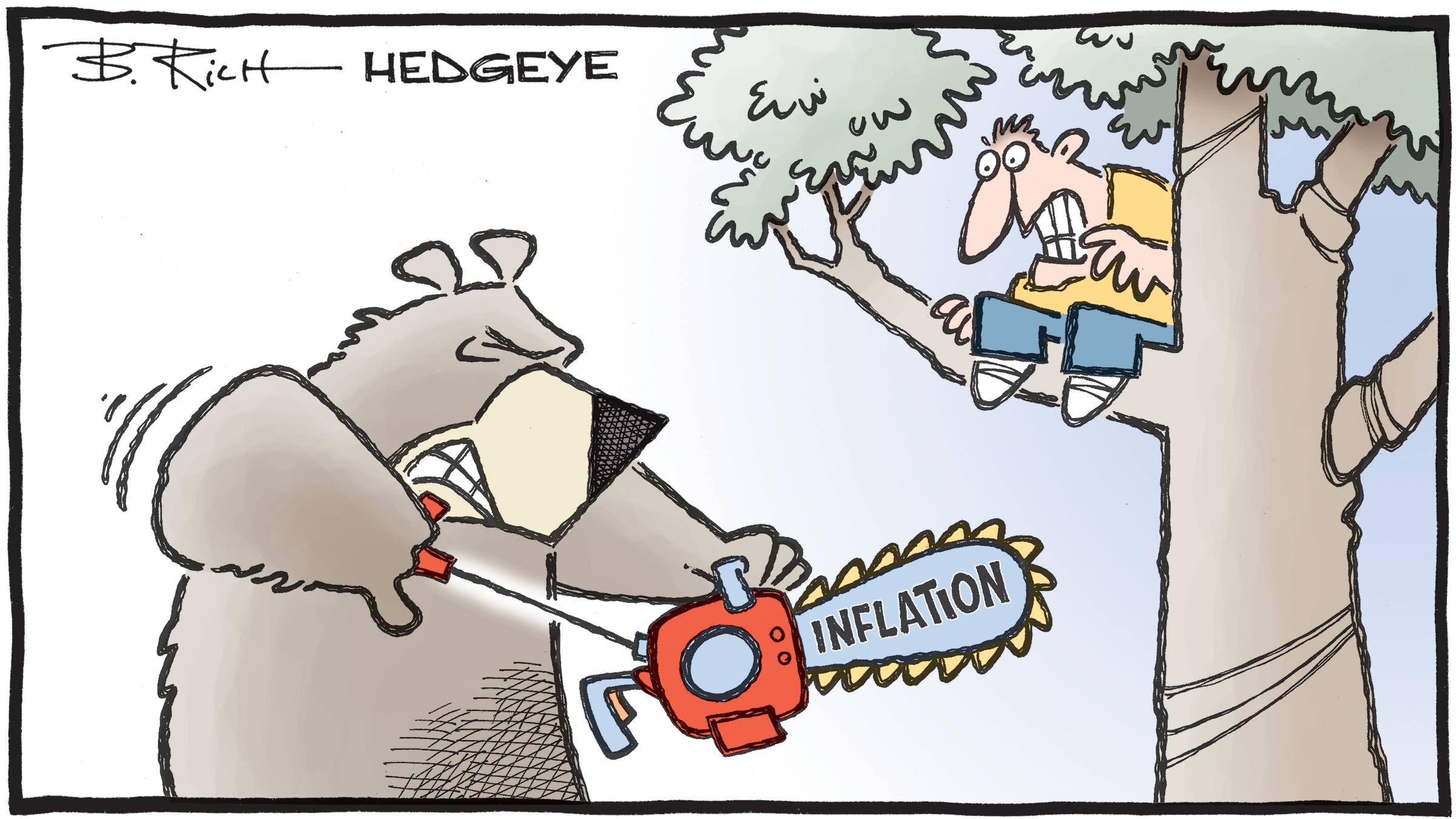 New news
As for OTHER NEWS, US CPI aside. German CPI fell slightly by 7.6%. The Frenchman fell to 5.8% – but it doesn't matter to him because Macron is so good at everything he does that it's just fine, just like it's perfectly normal for him to tell everyone that the fact that his collaboration with UBER shocks, touches one without moving the other. We are already happy to know that there are two of them. Otherwise, inflation in Spain is at 10.2% – the same as last month. And then, while everyone is hesitant about what the ECB is doing with interest rates, we learned yesterday that the Canadians are raising rates by 1% – bam – I think that, with the exception of the canton of Schaffhausen and the Sultanate of Brunei, the ECB remains one of the last banks who think that inflation will disappear by magic or by the hand and smoldering gaze of the French president.
Elsewhere, there is also talk of what the Fed is going to do in the next few days, that one of Tesla's AI executives who helped develop Autopilot, which still doesn't work, is leaving. This is still good news for self-driving cars, and it fills me with joy. There is also Celsius, which is therefore officially (or almost) bankrupt. The "creditor in the crypt" can no longer pay anyone. And then, to add a layer of cryptocurrencies, Paul Krugman thinks that cryptocurrencies are a postmodern version of a Ponzi scheme. Madoff also filed a complaint that he copied his idea. Finally, above all, his heirs and his former cellmate. It should also be noted that the yield curve inversion has not been this strong since 2000.
Numbers of the day
As for today's numbers, we will have – in addition to JP and Morgan – numbers from Taiwan Semi's – we will finally be able to invest (or not) in growth topics. There will also be a PPI in Switzerland and the US, so as not to wean too quickly from this lovely inflation topic.
As I speak to you, futures are down 0.11% and no conclusions should be drawn. Personally, I'm going to go to bed again with an alarm scheduled for the last Tuesday of July – so I can talk a bit about the Fed again. Have a nice day and see you tomorrow to wrap up the week if I can wake up.
Till tomorrow. Or not.
Thomas Veye
invest.ch
"Winning is not everything, the main thing is the desire to win. -Vince Lombardi