For Jean-Pascal Fam-Ba, energy transition is not a fashion statement. Especially the electoral argument. This is a topic that has occupied his days for more than twenty years. And sometimes his nights. It must be said that this lawyer-turned-entrepreneur calls himself an idealist in this field. A determined and highly driven optimist who doesn't spend time with his nose glued to books, but takes action to find solutions. Mainly in energy. This is what he did in the 1990s when he consulted as a business lawyer for industry giants. He did the same in the 2000s when he helped found Solairedirect, a pioneering solar energy company. This is what he is still doing between 2015 and 2020 when he leads the Terrawatt initiative, an NGO that advocates for the solar cause on a global level. So much so that he gradually becomes one of the most enlightened characters on the planet in this matter. "He knows energy very deeply. He is a true thought leader. evidenced by Wilfrid Lauriano Do Rego, Chairman of the Board of KPMG France. He is as convinced as he is persuasive. He is the one you want to listen to."
"He is a good man who, in everything he does, remains true to his convictions," Philippe Zaouati, CEO of Minova.
Very quickly, this person handles big cases: restructuring of regulated groups, mergers and acquisitions, litigation … Mainly in one sector: the energy sector. For twelve years, the lawyer is informed, observes, digs, exchanges … "I really had dirty hands. I have learned a lot. I became more and more aware that energy is at the center of our lives. This nuclear power was limited and it was imperative to find alternatives." Because he enjoys solving problems, Jean-Pascal Pham-Ba, an optimist, comes up with solutions. Like most experts in this field, he knows that solar energy is the most serious and logical lead. So, when one of his former clients – Thierry Leperc – told him that he wanted to create a company capable of producing competitive solar energy in large quantities, the lawyer left the profession. Together with six partners, he founded Solairedirect in 2006. What is his role in the solar pioneer? The legal aspect, of course, but also financial, tax and insurance issues.
solar pioneer
Yes, but nothing is planned here at this time. There is no legal framework, no regulatory framework, no financing model, no contractual rules… There is only a 2006 decree establishing conditions for the purchase of electricity "produced by installations that use the radiant energy of the sun." "The prices were outrageous! We were convinced that solar energy should be available to everyone. Therefore, the government should provide for a gradual reduction of these tariffs."explains Jean-Pascal Fam-Ba, who will be one of the first Frenchmen to introduce the legal and economic basis for the production of solar energy. Having decided to make the company's point of view heard, he multiplies the intervention with the public decision-makers: "It was both exciting and wonderful. We really, really wanted to change the world for the better."
"He knows the energy industry very deeply. He is a true thought leader. We want to listen to him," Wilfried Lauriano Do Rego, Chairman of the Board of KPMG France.
And it works, the market develops. Solairedirect consolidates and produces a large amount of energy. So much so that Jean-Pascal Pham-Ba and his partners have consistently raised six and then twenty million euros. At the time, the company had 250 employees and several subsidiaries in India, South Africa and Chile. Until it was acquired by Engie in 2015."Joining a group of this size was the best solution for an activity that requires very high working capital requirements.", he explains with pragmatism.
The Scale of the Terrawatt Initiative
At the same time, Jean-Pascal Pham-Ba is committed to COP21. He is using this event to promote solar energy around the world. Determined to raise awareness, he created the non-profit Terrawatt Initiative with Isabelle Kocher and Thierry Leperc, two of the Engie group's key figures, which he chaired in 2016. An important turning point in his career. This man created an international network and became a real authority in this field.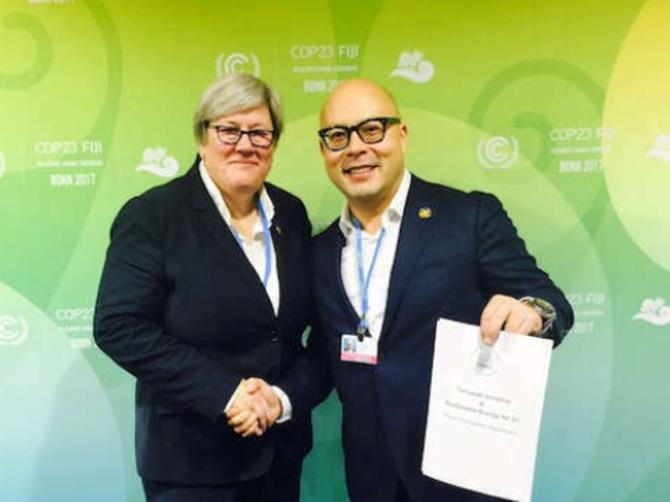 His ambition? Transforming the way the global energy system develops and finances. Jean-Pascal Pham-Ba goes on a mission and convinces several leading private players such as Total, KPMG, Société Générale, Blackrock and many more to take part in the initiative. "It was important for us to contribute to this topic, explains Wilfrid Lauriano Do Rego. The challenge was to make solar energy available to everyone, especially in developing countries. To do this, we had to build a huge financial mechanism."Bringing sunshine to every corner of the globe, enlisting the support of the most influential decision makers in the world, establishing a regulatory framework, introducing standardized contracts… Jean-Pascal Pham-Ba and his team work on all fronts with Terrawatt.
Positive development of society
In 2020, for various reasons, the Terrawatt project disappears. Demobilization is out of the question. Jean-Pascal Pham-Ba acts as a strategic advisor to various players wishing to contribute to this energy transition. Since he is convinced that dialogue and education are necessary for the positive development of society, he is involved in the creation of the media."ethics", "enthusiastic" as well as "independent": Mentors."The war in Ukraine shows us that we must stop supplying ourselves with Russian gas. We have both financial and technical capabilities. But the hysteria of the debate and political blockages prevent us from moving forward. I cannot stand still in the face of this."
"He is a lawyer who, in order to understand how to achieve a real energy transition, was able to understand the subject as a whole. He knows how to talk to everyone about this topic.", Cécile Martin Phipps, director of the Francophone Institute for Sustainable Development
Deciding the person wants to move the line. With this in mind, he, along with other colleagues and several partners, created Paradigm, a law firm focused on sustainable innovation and the energy transition. The structure, which will have offices in London, Paris, Brussels and Rome from September 2022, is already actively engaged in a number of issues related to infrastructure, sustainable finance and sustainable accounting standards. She is also intervening in the context of the new climate litigation and supporting initiatives in Africa and the Middle East. He will also support any legislative changes aimed at accelerating the emergence of renewable energy in Europe. And that is not all. To act, Jean-Pascal Pham-Ba also plans to take over as head of the SER (renewable energy union). Legitimate candidate? "For me, this fits the bill for functionality, assures Wilfrid Lauriano Do Rego. In addition to his skills, his knowledge in this area, he has a real ability to listen, which is very important for such a position.."
Align Interests
"His profile is unique Cecile Martin Phipps testifies. He is a lawyer who, in order to understand how to achieve a real energy transition, was able to understand the subject as a whole. He knows how to talk to everyone about this topic. He is a true promoter."Creating links between several worlds: energy, finance, politics, the public. Worlds that rarely cross. Except when your name is Jean-Pascal Fam-Ba."He is very technical, and at the same time he has a global vision of the paradigm shift that must be implemented in our society. For her part, Leyla Yubo, also a lawyer, testifies. His approach is truly humanistic."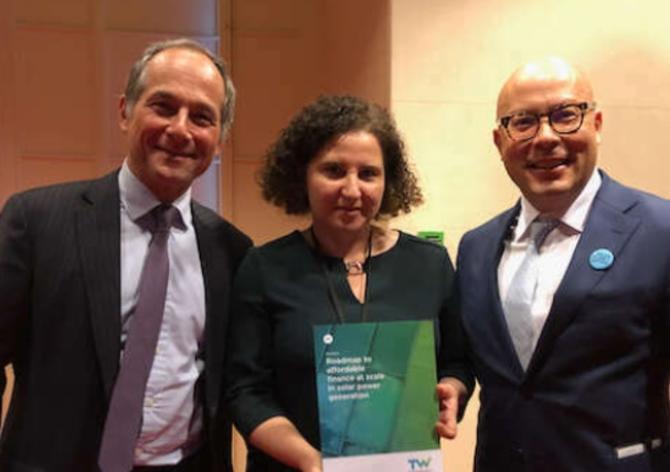 Get rid of the punitive image of ecological transition, denounce the dangers – at all levels – of the current energy system, explain that tomorrow's energy system will be more efficient… Such is the huge challenge that this utopian intends to take on. whatever the circumstances, keep your feet on the ground. "I want to achieve a reconciliation of interests and the implementation of concrete and really useful actions", concludes Jean-Pascal Pham-Ba, who basically has only one obsession: to leave a better world for his three children. It's very simple.
Nasturtium Kokand