Investing in a new crypto project is exciting, but first you have to do your own research. Advice from Dmitry Mishunin, Founder and CEO HashEx.
Investing in a crypto project can be very profitable, but you should never rule out the possibility of losing your money due to mismanagement, a well-designed cyberattack, or other factors. So, if you want to get a good return on your investment and protect your funds from potential losses, you should do your own research before investing in any crypto project.
Let's see together a list of things you need to check before placing your funds in a crypto project.
Investments: how to choose the right crypto project
1- Explore the project website, white paper and roadmap
First, you must have a clear understanding of the usefulness of the crypto project, its scope, as well as its long-term goals and plans.
2- Look for project partners
At this stage, you must find funds and investors who have supported the project. You can find this information on the platform website, but be sure to double-check it. If the project is not supported by reliable and reputable partners, you may have to move on.
3- Read security audits
Then learn about the project's minimum viable product (MVP) and its security checks. If a crypto project has already conducted one or more audits of its product, you should have no problem finding this information. Typically, smart contract security auditors publish audit reports on their websites. Links to these reports are usually available on the official websites of the projects.
It is also important to pay attention to the choice of listeners. Indeed, the latter are not all as professional as each other. If you see that the audit was conducted by an unknown company, it is worth asking yourself questions. However, if the audit was conducted by a large auditor with a good reputation, this is rather a good sign.
4- Follow the project on social networks
Here you need to analyze the community of the project on Twitter: how big is it and are its members involved? Also try looking at your subscriber list and see if the influencers are following the project.
Then check out the project's Medium account. In this way, you will be able to review the published articles in order to assess the level of professionalism and involvement of the project team.
If you see that the project community on Twitter is active and growing, and the team is regularly sharing news on Medium, this is a good sign.
5- Check if the project has an ambassador program
This type of program allows community members to become ambassadors for the project and promote its mission and image. If a crypto project does not plan to develop in the long term, it will probably not bother to create an ambassador program.
6- Check Test Nodes
Next, you need to check if the project has its own test nodes. They allow you to test the product with greater efficiency, their presence means that the project is serious.
7- Study the project team
Check out the top management of the project on Linkedin and Twitter. Indeed, most good projects have transparent teams that do not hide their social networks. Check their previous work experience and then compare that information with what they are doing on the project.
8- Conduct competitor research
Find the competitors of the project and try to make a comparison with the crypto project under study. Try to identify its strengths and weaknesses. This will help you determine if the project offers enough benefits for you to choose.
9- Analysis of the distribution of tokens
Try to find information about the distribution of project tokens: the distribution and blocking period imposed on team members, the amounts spent on each of the investment cycles, as well as the initial price of the token. You will also need to have an idea about the minimum blocking period, its type, and the sites where sales will take place.
10- Choose the right funding cycle
If you have already chosen your crypto project, now you need to determine the funding round you want to participate in. To do this, try to find the right balance between the initial price and the amount of investment.
11- Think about the risks
If you want to invest some of your capital and diversify your portfolio, you need to determine how much you are willing to commit to the crypto project in question. To do this, you need to think over your investment strategy.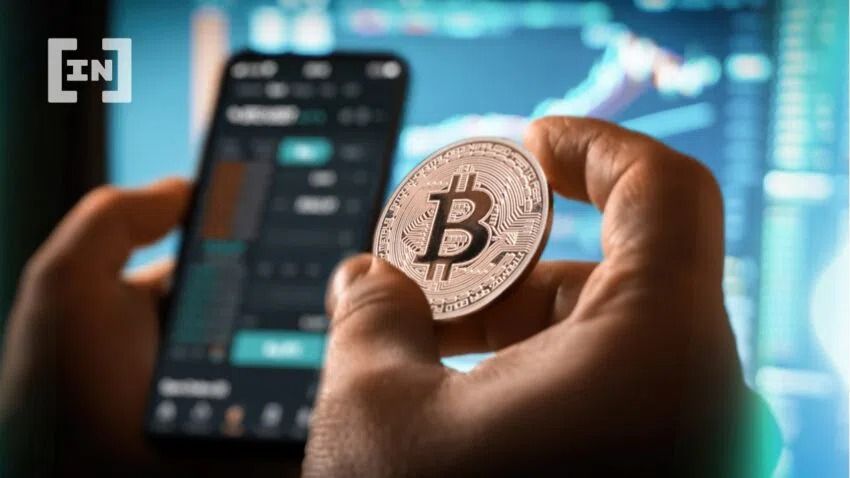 Investments: The Ultimate Advice
Finally, know that it all depends on your preferences and needs. Therefore, you should always do your own research on the projects you want to invest in and try to do it very carefully. Also try to take a step back and not fall for the marketing campaigns of crypto projects.
In this article, we have shared with you the basic steps you need to follow before investing in any crypto project. However, by taking the time to research, you will better understand the usefulness and value of the project you are interested in.
Of course, use common sense, stay disciplined and keep your risk/reward strategy in mind when making all your investment decisions. Finally, remember that the long-term success of an investment depends largely on the discipline with which you apply your investment strategy.
about the author
Dmitry Mishunin is the founder and CEO of an audit company specializing in smart contracts. HashEx. He specializes in cybersecurity and security audits and product development for the Ethereum, Bitcoin and Binance blockchains. Since its launch, HashEx has conducted over 500 project audits of various levels and has helped protect more than $5 billion in investor funds.
Denial of responsibility
All information on our website is published in good faith and for general informational purposes only. Any action taken by the reader based on information found on our website is done solely at his own risk.