This is more than double the total recorded in 2020, the report says, as the Covid-19 pandemic has heavily impacted investment flows to the continent.
Despite this strong growth, investment flows to Africa accounted for only 5.2% of global FDI compared to 4.1% in 2020.
Most African countries saw a moderate increase in FDI in 2021. Indeed, it should be noted that about 45% of the total is related to intra-corporate financial transactions in South Africa.
"If we rule out this deal, the increase in FDI flows to Africa, while still positive, will be more in line with what we are seeing in other developing regions," said James Zhang, Director of Investment and Enterprise at UNCTAD.
In terms of sub-regions, the report notes that South Africa, East Africa and West Africa are seeing an increase in their investment flows, while flows to Central Africa remain stable, while North Africa recorded a decline.
According to UNCTAD, Europeans remained the largest holders of foreign assets in Africa, led by investors from the UK ($65 billion) and France ($60 billion).
FDI in South Africa increased almost tenfold
FDI in South Africa increased almost tenfold to $42 billion. This strong growth is mainly due to the company's massive reconfiguration in South Africa.
New projects announced in the country include a $4.6 billion clean energy project sponsored by UK-based Hive Energy and a $1 billion investment project by US-based Vantage.Data Centers to build its first campus in Africa.
Investment flows to Mozambique increased by 68% to $5.1 billion. There has been a surge in new investment projects across the country, notably by the UK-based Globeleq Generation to build $2 billion power plants.
Meanwhile, investment flows to Zambia remained negative at -$457M, a sharp drop from -$173M in 2020, mainly due to the sale of a $1,000m, $5bn copper mine by Swiss company Glencore to a publicly traded ZCCM Investments. Holdings.
An increase was also recorded in West and East Africa.
The UNCTAD report says that Nigeria, West Africa's largest FDI recipient, has doubled its inflows to $4.8 billion, largely due to a recovery in investment in the oil and gas sector.
International project finance deals in the country jumped to $7 billion. Among them is a project for the construction of an industrial complex in the seaport of Escravos worth $2.9 billion.
Extractive industry projects also helped increase FDI in Ghana to $2.6 billion, up 39% from 2020.
Senegal also saw a notable 21% increase in FDI, reaching $2.2 billion. The country recorded a 27 percent increase in announced new investment projects.
Investment flows to East Africa increased by 35% to $8.2 billion.
For example, in Ethiopia, the hub of China's Belt and Road Initiative, FDI flows increased by 79% to $4.3 billion in 2021.
According to UNCTAD, four out of five applications for financing of international projects in the country are related to renewable energy sources.
Other notable increases were reported by Uganda (31% to $1.1 billion) and Tanzania (35% to $922 million), where new investment project announcements tripled in 2021.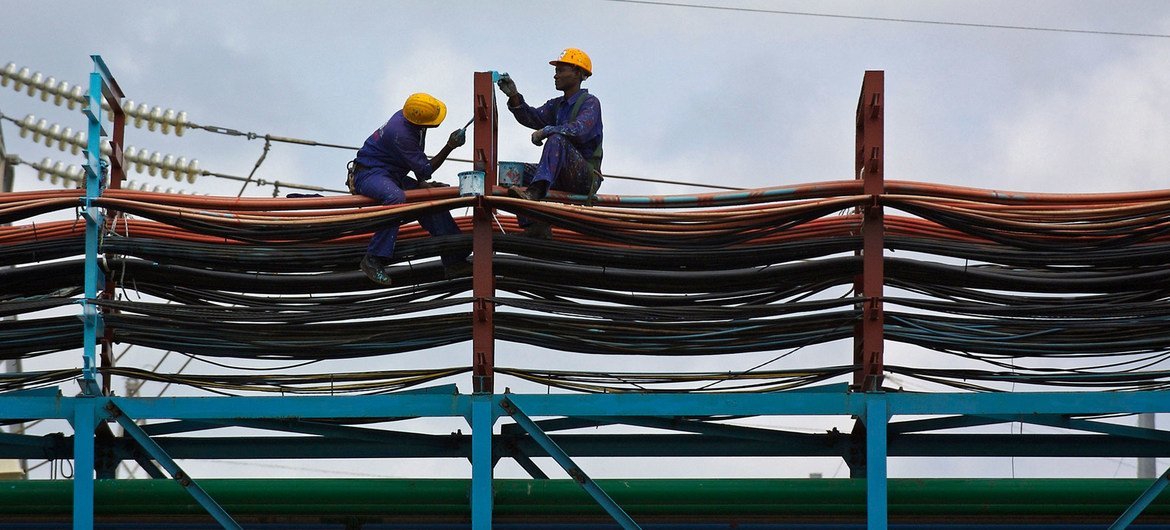 Photo: World Bank/Jonathan Ernst
Working power plants in Takoradi, Ghana (files). Photo by Jonathan Earns/World Bank
FDI from Central Africa stabilized at $9.4 billion.
While investment flows to Central Africa remained stable, the report found that FDI to the Democratic Republic of the Congo increased by 14% to $1.9 billion, with investment trends remaining mostly positive due to inflows to offshore oil fields. and mines.
Investment flows to the Congo fell 8% to $3.7 billion, but two international project finance deals were announced in the country. The most important thing concerns the construction of a $166 million oil rig.
Egypt, the second largest recipient of FDI in Africa
FDI in North Africa fell by 5% to $9.3 billion in 2021.
Investment flows in Morocco increased by 52% to $2.2 billion in 2021, while FDI in Egypt fell by 12% to $5.1 billion. Despite this decline, Egypt is the second largest recipient of FDI in Africa.
Commitments by the Gulf countries to invest about $22 billion in various sectors of the Egyptian economy could increase FDI inflows in the future. Meanwhile, new projects announced in the country more than tripled last year to $5.6 billion.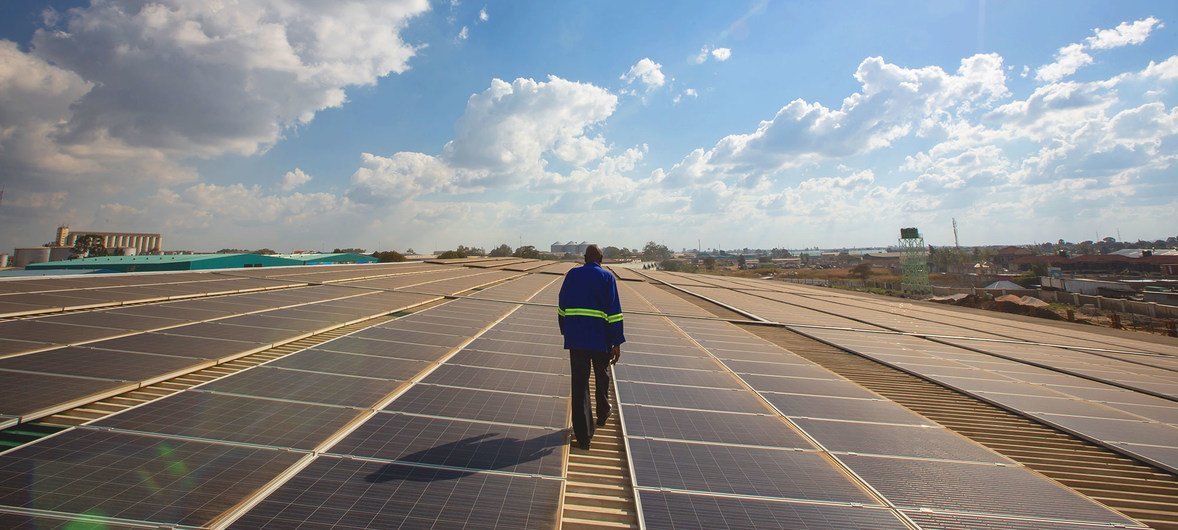 UNDP/Karin Schermbruecker
A technician tends solar panels on the roof of a warehouse in Lusaka, Zambia.
The number of renewable energy projects has increased
While new investment remains low, the number of renewable energy projects has increased.
Despite the continent's overall positive FDI trend, total new projects announced remained low at $39 billion, showing only a modest recovery from the $32 billion recorded in 2020 and well below the $77 billion registered in 2019. year.
At the same time, the number of international renewable energy projects in Africa rose to 71, nearly double the 36 registered in 2011.
Among them is a $20 billion project that aims to have Morocco supply solar and wind power to the UK via 3,800 km of undersea cables.
"In the long term, the African continent has great potential to attract international investment in green and blue economies and infrastructure," Zhang said. "The challenge is to further improve the business climate and build Africa's ability to absorb this sustainable investment."