Research shows that companies with high customer satisfaction and employee engagement scores tend to outperform their competitors in the long run.
Maxime Carmignac, CEO Carmignac UK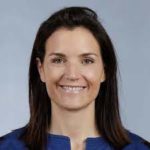 The most important question—and perhaps the only one—that business leaders need to ask themselves daily is whether their customers and employees are happy. This is also a key question investors should ask themselves when deciding which companies to include in their portfolios. According to a PwC study, one in three consumers say they are ready to give up their favorite brand after just one bad experience.[1]. This is one of the reasons why companies should not be content with their brand reputation and remember that consumers quickly tire of brands that are strictly commercial.
Indeed, a positive customer experience – in addition to good product quality and competitive prices – is essential to retain customers and increase sales. It takes up to 12 positive experiences to offset one negative experience.[2]and 68% of consumers are willing to pay more for a brand known for its superior customer service.[3].
When it comes to employees, high engagement is a determining factor in a company's ability to attract and retain experienced, trained, qualified and dynamic employees. Typically, people spend a third of their lives at work, which is why companies are paying more and more attention to creating a pleasant working environment.
Technology companies, for example, have understood this well. It is not so much the passion for leisure that pushes them to install video games and ping-pong tables in their offices. Rather, it is an ongoing effort to attract and retain the most talented employees.
According to Gallup, employees who are not involved in the process – about two-thirds of employees worldwide – have a 37% higher rate of absenteeism.[4] and costs the equivalent of 18% of their annual salary[5]. In addition, companies with engaged employees outperform companies with unengaged employees by 202%.[6].
Achieving maximum customer satisfaction or employee engagement seems like a never-ending quest. However, striving to achieve this goal makes sense for the business and can increase the turnover and profit of the company.
It's also good for society.
At Carmignac, we believe we must lead by example. We view our employees as our most valuable asset. We want them to take pride in being part of our family and in the entrepreneurial business and reach their full potential.
However, striving to achieve this goal makes sense from a cost-benefit point of view. This means reconciling our interests with the interests of the people who have entrusted us with their savings. In fact, we invest most of our company's money, along with our clients' money, in our investment funds. In other words, we are personally involved. If our customers are winners, then so are we. This is the cornerstone of our approach at Carmignac and one of the values ​​we have always stood for.
A positive client experience goes hand in hand with this approach, knowing that we are committed to supporting our clients on their investment journey and managing their assets as if they were our own.
A department dedicated to customer service within which our marketing department operates. The goal is to identify ways to continually improve the quality of our customer experience at every stage of the relationship.
For our employees, we have stepped up our efforts in health and safety, engagement and corporate culture to make our company a better place to work.
But we don't stop there. The next step for us is to transform these principles into investment beliefs. We have launched a new investment fund dedicated specifically to the "social" part of Environment, Social and Governance (ESG) investing. It is one of the few funds in existence that seeks to invest in companies with higher levels of employee and customer satisfaction in order to generate positive outcomes for investors and society.
Historical data shows that companies that are able to maintain high levels of customer satisfaction and employee engagement tend to achieve better long-term results. We are convinced that this will become even more true in the future. Financial performance is important, but it's not the only parameter that matters. Our investment decisions must also aim to have a positive impact on society as a whole.
Detailed information about our foundation

Show disclaimer

---
This is an advertising communication. This document may not be reproduced in whole or in part without the prior permission of the management company. This is not a subscription offer or investment advice. The information in this article may be partial and subject to change without notice. Past results are not a guarantee of future results. Reference to certain securities or financial instruments is provided by way of illustration to highlight certain securities present or which have been present in the portfolios of the Carmignac Funds. It is not intended to encourage direct investment in these instruments and is not investment advice. The Management Company is not subject to a ban on conducting transactions with these instruments before the publication of the message. The portfolios of the Carmignac Foundation are subject to change at any time.
---