Convertible bonds offer an asymmetric yield profile that benefits from maximum capital sensitivity through a balanced profile referred to as "convex".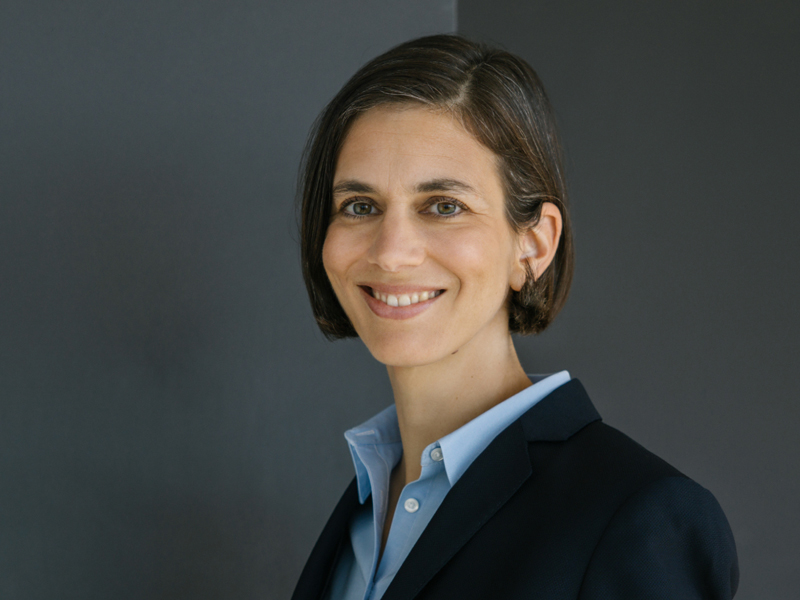 So far, 2022 has been a test for investors. And as always, after a pronounced correction, the same questions return: has the downward movement ended? Should we invest now to take advantage of the coming rebound? However, this time these questions concern not only investors in stocks, but also those who work in the bond markets, which have also undergone a massive correction. But compared with the recession of previous years, the economic situation has become much more uncertain. Certain negative scenarios, including a recession or stagflation, are highly probable. These considerations greatly complicate asset allocation decisions, both tactically and strategically.
Convertible bonds are instruments that are ideal for this type of context because they have what is called automatic "time": whether stock markets are bullish or bearish, investors systematically get into good positions without having to actively increase or reduce your capital. exposure. Indeed, on the one hand, convertible bonds participate in the growth of prices of underlying shares, but, on the other hand, the decline in the value of shares affects them only in moderate proportions. As such, convertible bonds offer an asymmetric yield profile that benefits from the greatest equity sensitivity due to a balanced profile, known as "convex".
Depending on their assessment of the market, an investor may choose securities that are either especially sensitive to equities or, conversely, closer to bonds, and thus capitalize more and more on the potential gains in shares, or adopt a more defensive stance. Thus, convertible bonds react very dynamically to market conditions and quickly move from one state to another in terms of sensitivity to stock market movements. For example, after stocks plummeted during the Covid crisis, the asset class quickly took advantage of the recovery and was able to recoup its losses in no time, recovering significantly faster than stocks to close even higher. After this year's notable turmoil, the global convertible bond mix showed an average equity sensitivity of around 34%, sharply below the 55% registered 12 months earlier. A very large number of securities behave in a balanced manner and offer a particularly attractive opportunity/risk profile in this respect.
Thus, convertible bonds provide very specific benefits – now the main question remains to be answered: what about their effectiveness? According to the Refinitiv Global Vanilla Index, which covers almost 560 liquid convertible bonds worldwide, this is an excellent long-term result. Since the launch of this asset class in 1994, convertible bonds have yielded 7.3% per annum, equivalent to equities (7.4% per annum for the MSCI World Index), and with significantly lower volatility: 10.0% in year for convertible bonds compared to 14.9% for equities (as of May 31, 2022). In the short term, until 2022, convertible bonds did not appear to perform well at first glance, as they suffered the same losses as other broad indices. This result is due to the significant presence of growth sectors in many convertible bonds, the latter being the subject of much more massive sales than others. But comparing results up to mid-June with the Nasdaq (-31%) or Russell 2000 Growth (-32.8%) U.S. tech stocks index favors convertibles exemplarily protected by the features we just mentioned: the Refinitiv Global Vanilla Index lost the most 19% (-22.6% for MSCI World).
Despite a significant bias towards growth sectors, the convertible bond market includes a wide range of other areas of activity. The pandemic especially demonstrated the benefits of this asset class to many companies that then faced the paralysis or rise in the cost of other funding channels. Convertible bonds give investors access to promising sectors such as digital transformation (including cybersecurity), electric mobility and alternative energy sources. Among these profiles are companies that do not issue other types of bonds and are therefore only available through convertible securities due to the inability to invest directly in their shares.
Given the deep uncertainty of the economic climate and market conditions, quality, in our opinion, is an important aspect in the formation of portfolios. Companies with sound business models and pricing policies need to provide stability in the event of an economic downturn or sustained inflation. They also include companies that are benefiting from the rise of digital transformation and whose supply chains are unaffected by the current troubles in China or the aftermath of the war in Ukraine. Conversely, we avoid companies that do not respond well to rate hikes, such as the real estate sector, as well as expensive and unprofitable growth companies.