The United States will be closed on Monday for Independence Day. This probably gives you a good boost, but obviously when "they" aren't there, the atmosphere is different, the volumes are much less dense and the atmosphere is much more hesitant, knowing that you never know what they're going to do. do with us when they get back from a long weekend barbecue. At this point, based on my readings over the past two days, we seem to be very torn between fear of a recession and believing that the bottom of the pit is somewhere ahead. It remains only to find exactly where and above all: WHEN?
Audio dated July 4, 2022
Download podcast
Opinions, theories and nothing more
The week that awaits us will be challenging, but probably calmer than the next one. We are, of course, still obsessed with inflation-related numbers and the interpretation the Fed can give. So, we also remain very concerned that depending on what the Fed does, we may be worried about a recession that too much rate hike could send us into. Or not.
To be honest, lately everyone with their theories, everyone is collecting statistics in order to "see what happened in the past, in the same times", while rereading for the thousandth time the rebuttals of fundamental research reports that tirelessly repeat that "past results are not guarantee future results, and the water will get wet."
Where are we?
So we are currently in the middle of nowhere, resigned to the opinions of the biggest stars in finance who are coming in to tell us EXACTLY what is going to happen in the coming months. We can only swoon in admiration for so many beliefs proclaimed by these demigods of finance, but by taking the time to look at what they tell us week after week, we realize that they know no more than we do, but what they just have access to a "media platform" slightly more efficient than ours.
If you've taken the time to read two or three newspapers in the past few hours, you've probably realized that we regularly find new prose by Nouriel Roubini announcing his end of the world. The end of the world is going through a 50% correction in the S&P500. Thus, his target is 1900 points on the US index. It can be scary. Especially since we had Michael Berry at the same time, who is much less negative than Roubini, as the latter is still considering "another 20% drop in the S&P 500, which is halfway into a bear market" – according to a guy who "saw imminent mortgage crisis.
They must be right
When you see these two prominent figures in the Wall Street universe, you can feel an icy torrent running down your spine and make you want to short the market, buy puts and make money on the table. .
Yes, because Roubini and Berry are necessarily right. Given their respective resumes. Yes, they should be right, but still, it would be good to remember that they were REALLY right in 2008 and that for 14 years, if we were to list the number of "predictions" completely to the wrong address, that these two are there have it ready, you need at least a 20-page chronicle so as not to forget anything. So before I scream like a wolf and roll on the floor because "Rubini said so" or "Barry thinks so", I'll wait a bit. Knowing that we are always smarter AFTER. We will see what the future has in store for us, and we will not react to the "visions" of some stars who have been only once in their lives and who have been living a little with their achievements since then.
look ahead
And as we look at what's in store for us over the next few days and hours, we tell ourselves that it would be nice to take Monday off, do meditation and yoga, and wait until we have something more specific than we can. get busy. What we know TODAY is that the Fed is waiting to see if inflation slows down. If inflation stops, investors will act TWICE faster than the Fed and expect Powell "might not raise rates by 0.75% in July." MAY BE. But for this you must have a sign. At least one.
For now, we'll focus on the US employment data due out on Friday. Suffice it to say that we have enough time to get some fresh air during the week. Knowing that several central bankers will speak and that depending on their speech, anything can happen. Not to mention that the ECB will publish the minutes of its last meeting. As we read this, we will absorb the hope that it will change our lives. It will be Thursday. In the meantime, I can guarantee you that we will continue to scatter every conceivable theory about inflation, recession, and rate hikes, and that, depending on how they are presented, anything can happen.
Monday that starts with a sign of distrust
Morning financial literature is clearly in bearish territory this US Monday weekend. We feel that anxiety has seized us by the throat and that the signs we see, we hear, and the predictions that are made here and there are all clearly in favor of the fact that we are going straight ahead, in the direction of the wall of the recession and that the brakes no longer work. And I don't know if you've ever run into a wall head-on – even at 30 an hour – it's only mildly satisfying.
Futures are down 0.8% this morning. Which means absolutely nothing, because the Americans are not there (yes, I know this is the eighth time I've said this), and it doesn't mean much. But at present, a 0.8% drop future, whether Americans are present or not, is never a good way to start the day for those with even the slightest bit of optimism in their skin. And then, since the Americans are sipping beer, preparing burgers and wondering if the Supreme Court is very dumb or just a little bit (well, for those who can count to 100 and who have a passport), then you can also look at the graphs of European indices . We can do it. We don't have to want it – in fact – it almost scares the hell out of us – but we feel that Europe is at its lowest point again, and if for one reason or another we drop these levels, I'm afraid we will start to think – here and there – that the bottom of the cup, well, not here and it is much lower.
Moreover, while we remain focused on the US, which is closed, and the Europeans, which are on the brink, let's still keep an eye on the media. The chart is a little less ugly than the DAX (just a little), but we'll have CPI on our mounts today as the sun announces a brilliant awakening. And I'm willing to bet we'll talk more about what SNB "could" do in the event of a nasty surprise. In case of good, too, by the way.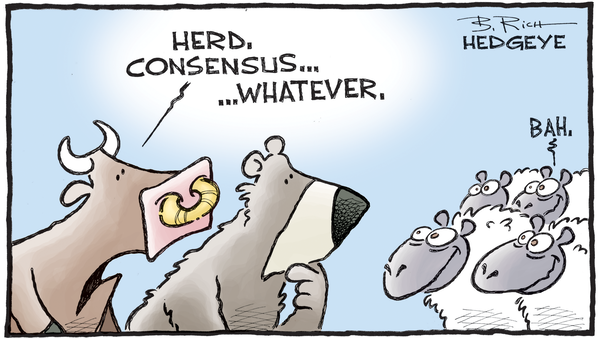 In Asia
This morning in Asia, we are asking ourselves the same questions I just asked you above. The clues are mixed and at the moment there is not much direction that appears. Oil is $108, gold is $1,812, and bitcoin is $19,000 plus dust. Also, be careful anyway, because there's an "I don't know who" who announced last week that bitcoin has become the new leading indicator for global stock markets and that when bitcoin falls one day, the stock market falls the next day. . . In short, when you see the colors of the market and the atmosphere in the futures, I think I'm inclined to say that Monday will be a holiday for me too.
In the news of the day, we note Mark Zuckerberg's not very encouraging comments about the economy and the state of his box. It is clear that for some time all the CEOs of large companies had their say. After Musk predicted a recession, we see Zuckerberg intervening in it and Bezos chasing Biden over inflation. Zuckerberg urged those who no longer want to work for him to leave, that this is not a problem for him and that the future will not be easy, because Facebook / Meta is going through one of the most difficult periods in its history. We also note that Tesla has released its last quarter sales and that they are down 18% due to a lack of some parts – blah blah blah – we know the story. Musk actually "retweeted" but not about Tesla sales, he just tweeted a picture of himself and his 4 kids with dad. A drop in sales is recorded in his mailbox, and the guy goes to his dad … An accident or just desperation?
Numbers of the day
As for today's numbers, we'll have the trade balance in Germany, PPI in Europe and a few guys from the ECB. At the moment, futures are down 0.7%, and in any case, the atmosphere looks moderately euphoric.
Otherwise, I wish you a great start to the week and see you tomorrow!
Thomas Veye
invest.ch
"Don't let making a living get in the way of making a living. -John Wooden