The fall of cryptocurrencies can continue indefinitely, but this will never change the enthusiasm of Changpeng Zhao. He has already expressed confidence in these assets. However, his current activities are proof of his claims. The sector is gradually recovering from the crypto winter, and Binance proves once again why it is the largest crypto exchange in the world.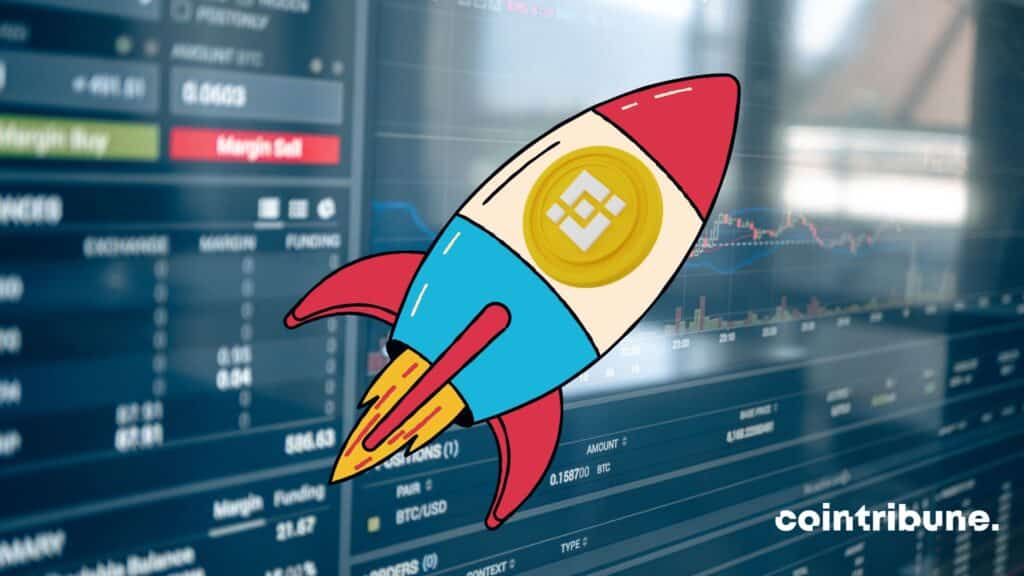 Binance, there's always more to do to stay on top
Being number one has its pros and cons. As the first one, it is your responsibility to look daily for ways to maintain your position. In this case, respite is not allowed. The more you develop, the more difficult the task becomes. Binance is in the same position.
As the world's most popular crypto exchange, CZ cannot afford to rest on its laurels. The continuous activity of this platform is proof that success has strict failures. After announcing that he was ready for cryptowinter, Changpeng Zhao launched a series of events that put him ahead of Coinbase.
As part of its expansion program, Binance has expanded into many territories. However, it is his investments that make people talk about the cryptocurrency giant. After launching BAB, his KYC token, he recently ad investment in Lifeform, a provider of decentralized visual digital identity (DID) solutions.
According to Mia Mai, Chief Investment Officer of Binance Labs, this investment will enable future Web3 users to enjoy a symbiotic ecosystem.
New terms of use for a better investment!
The evolution of the crypto sector is pushing companies operating in the field to revise their general terms of use (CGU). If Binance is one of the best trading platforms in the world, it is undoubtedly due to the way the company operates.
To further optimize Binance France has updated its privacy policy. Among other things, compliance with established rules. Indeed, Binance has stated that it has the right to suspend accounts and freeze assets deemed to be fraudulent. However, the latest changes made to the site would have been detrimental to the platform.
According to Tigran Gambaryan, Binance would have lost almost 90% of its users after implementing Know Your Customer. Recall that while investors are ambiguous about this option. Cryptocurrencies should be decentralized and provide anonymity. Therefore, if this statement is true, the best exchange platform in the world could be in a bad state.
Despite the difficulties in the sector, Changpeng Zhao maintains its leading position with its Binance platform. Some of the statements surprised investors and the CEO wants to apologize. Indeed, he stated that these claims were false and that the company did not lose any funds. As a result, she can afford to continue her activities with ease. His investment in Lifeform is proof that at the moment nothing can stop CZ in its path.
Get a digest of news from the world of cryptocurrencies by subscribing to our new daily and weekly newsletter so you don't miss any important Cointribune news!
Eddie Senga
The world is changing and adaptation is the best weapon to survive in this changing universe. As a manager of the crypto community at the base, I am interested in everything that is directly or indirectly related to the blockchain and its derivatives. To share my experience and talk about a field that interests me, there is nothing better than writing informative and laid-back articles at the same time.