How often do we spend days "waiting". We are waiting for economic indicators, protocols, speeches of central banks. Since at the moment we are waiting for employment data. Every time we wait for "important business", there is a kind of belief that when we "know" that we have entered this phase of immense knowledge, investing will suddenly become easier, clearer, more obvious. Every time we are almost sure that we have the answer to all our questions, and suddenly it becomes very easy to invest 1000 francs, 1000 euros or 1000 dollars and become very rich. Very fast. And then, in fact, later we realize that NO …
Audio dated July 7, 2022
Download podcast
Yesterday we were waiting
Therefore, since the beginning of the week, we have been thinking about the minutes of the FOMC meeting. Minutes summarizing what was said behind closed doors by the Fed in mid-June. In the middle of the heat What did the stars of finance and the world economy, who know and equal us, poor mortals, actually say during these two days of meetings. What were their joys, their sorrows and what they really wanted for the economy. We, like good soldiers, well obedient to the orders of the world financial establishment, waited. And finally, the day of glory came last night.
And that's when we analyzed the minutes of the FOMC meeting in June, which taught us so much that I almost wanted to stay up all night to save all this knowledge that the Fed passed on to us in a multi-page report written in small print. . Finally, I read the bulletins, which were generated by computers in less than 3 seconds, 4 tenths after the exact time of publication, and realized that it was absolutely useless to wait. FED Minutes is like sitting on the beach and watching the sunrise and sunset and then coming back the next day: watching the sunrise and sunset and staying in bed on the third day because it's really the same thing every day.
Hacking open doors
So well, as far as the Fed is concerned, it's not the same thing every time. But when we take the time to read what they tell us. To be honest, if you're telling me that there's something we didn't know yet, it's that you spent the last six months on a desert island after your sailboat sank and the Coast Guard arrived only to getting you back to civilization is 30 pounds easier. and your basketball.
Before you go any further, you should understand that the FOMC meeting took place three weeks ago. Three weeks ago, oil was $123.75, copper was 15% higher, the 10-year bond yield was 3.47%, and the SNB had not yet had time to raise rates to MINUS 0.25%. In fact, the only thing that hasn't changed in three weeks; it's the European Central Bank that keeps waiting with its ass in its chair until inflation falls on its own thanks to the work of the Holy Spirit and higher interest rates in America. Now that we know that these minutes were published in a completely different financial and economic world, we may wonder if it smells a little hotter.
Let's face it, it doesn't smell warm…
Okay, so let's admit that it doesn't smell like overheated and that this news is fresh and "relevant" like a 2 and a half ton tuna with 4 pairs of eyes, twelve tail fins and 4 legs, Japanese-caught tuna. water at the foot of the Fukushima nuclear power plant. If we delve a little into the declarations of the FRS, we will say that they did not teach us anything revolutionary …
No, because the fact that these minutes are telling us that the Fed seemed really hawkish and determined to fight inflation three weeks ago, even if it means slowing economic growth, I don't think it's a HUGE SURPRISE knowing that Powell has repeated this at least 12 times since June 15 on various occasions.
Because the fact that these minutes are telling us that the 3-week-old Fed is rather wary of inflation and concerned that a rate hike might not be enough to fight inflation, isn't that what you can REALLY call a COINCIDENCE.
Besides, who would be surprised to learn that the Fed is determined to regain control of the economy and inflation? Hey who? Simply put, last night we realized that three weeks ago the Fed made more or less the same speech as it had for three weeks, BUT WITHOUT publishing the minutes of the FOMC meeting. Basically, and to put it very simply, we've been waiting like idiots to find out this shit, realizing that a lot has changed in three weeks, and that maybe the Fed can give another speech if they meet tonight. The most important thing we remembered last night is that it will be very important to wait for Friday's employment data, because there will be things that can potentially predict the future. Or not.
Markets in Europe recover
Yesterday markets in Europe recovered. Without FED protocols. Markets rebounded in Europe because they refused to fall below the lows of the year, but in addition, the Norwegians stopped striking in the oil and gas sector, which allowed Europe to breathe a little and tell itself that it might not be worth chopping wood in the forest for heating this winter. Not to mention the ever-smiling Elisabeth Bourne, prime minister under King Macron, has said that France wants to re-nationalize the EDF just to control what little energy they still have at their disposal. We also note the euro exchange rate, which in a few hours will be equal to the dollar, which also clearly facilitated the work of exporters like Airbus.
In the United States, we did little to nothing, waiting for us to think about the minutes of the FOMC meeting. Once we realized that this release would serve as a repeat of what we all already knew, no one did anything and we waited for the close, waiting for Friday's employment data and, hypothetically, next week's CPI numbers. Realizing that oil has officially entered a bear market, while most analysts are torn to see who will be right in the barrel price forecast. Goldman Sachs is betting $130 in six months and Citi is betting $65. Deutsche Bank is considering a barrel for Christmas at $107. So, there is the Good, the Bad and the Ugly who are back in the oil sector.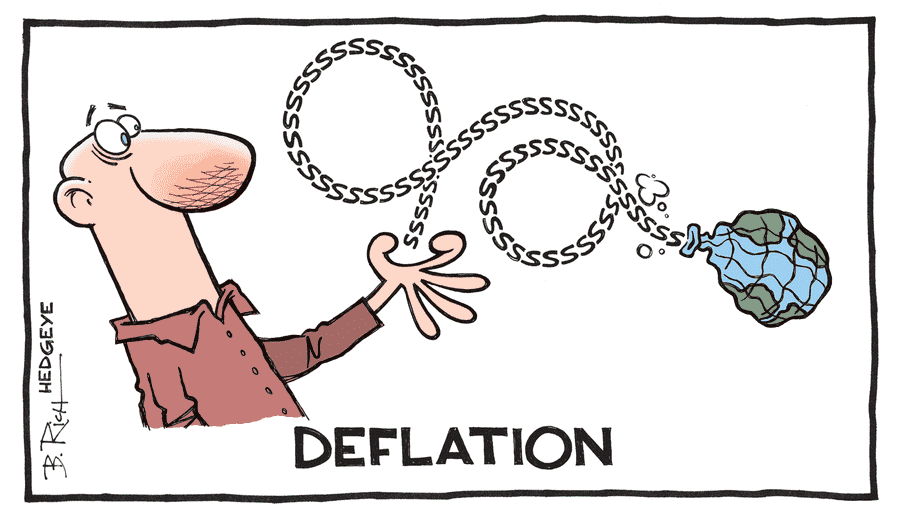 On the other side of the globe
Asia began its day by contemplating whether the Fed's determination to fight inflation was enough or not. When in doubt, he goes anyway. The Nikkei was up 1.3%, the Hang Seng was down 0.4% and China was up 0.5%. I'll leave you to ponder the logic of the morning lessons. Meanwhile, a barrel is $99.19, gold is $1,743, and bitcoin is $20,000, and the dust is getting almost as boring as gold.
I must say that otherwise we will not be overwhelmed with exciting news. We will remember that Boris Johnson does not want to retire, although his latest support may come from the Downing Street cat. And again, the cat is probably more interested in the food than Mr. Johnson's political perspective. There is also the Secretary General of OPEC, Mr. Barkindo, who has passed away. We should also note Rivian's good sales figures, which grew by 10% because they sold 4,000 electric pickups. It remains only to know how we will charge them when there is no electricity this winter. Tesla also just released a trailer that you can carry around that is equipped with solar panels to recharge the Tesla that tows the trailer. We all look forward to going on vacation with our own trailer, especially in places where we can no longer park our car alone.
By the way, we learned that Elon Musk has the eighth and ninth child. This time, the mother is one of her employees at Neuralink, and we don't know what mathematical formula will be used to name the two twins.
Economic indicators
In terms of economic performance, we'll have unemployment in Switzerland, industrial production in Germany and a lot of guys from the ECB and the Fed who will give us a good word. There will also be oil reserves, which should allow us to speculate a bit more on the barrel. At the moment futures are up 0.14%, we are so happy to know that we still don't know more than yesterday and that we still have to wait until tomorrow that the market is in great shape.
Have a nice day and see you tomorrow to wrap up the week.
Till tomorrow !
Thomas Veye
invest.ch
"Life is ours to waste, not to save. -D. H. Lawrence