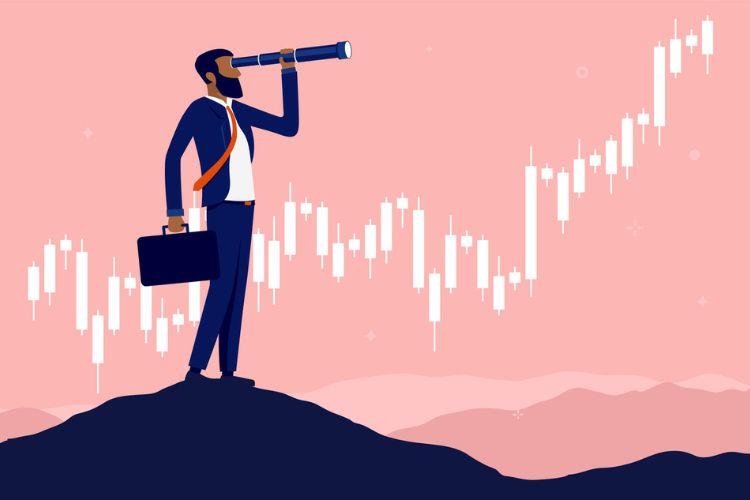 EVPA: A European network committed to funding impact in Europe. 1 credit
EVPA DNA: Developing Funding and Capacity for Impact Actors in Europe
France is the first country (in terms of the number of members of the network) reflecting the dynamism of the French social innovation finance market
Created in Brussels in 2004, this European network brings together players in the field of responsible finance "with a positive impact". It documents, democratizes and develops the structural support of the impact ecosystem.
In fact, it covers a fairly broad area of ​​general interest funding practice, ranging from strategic philanthropy to socially responsible investment. EVPA operates from Brussels and is active in every European country with around 300 members.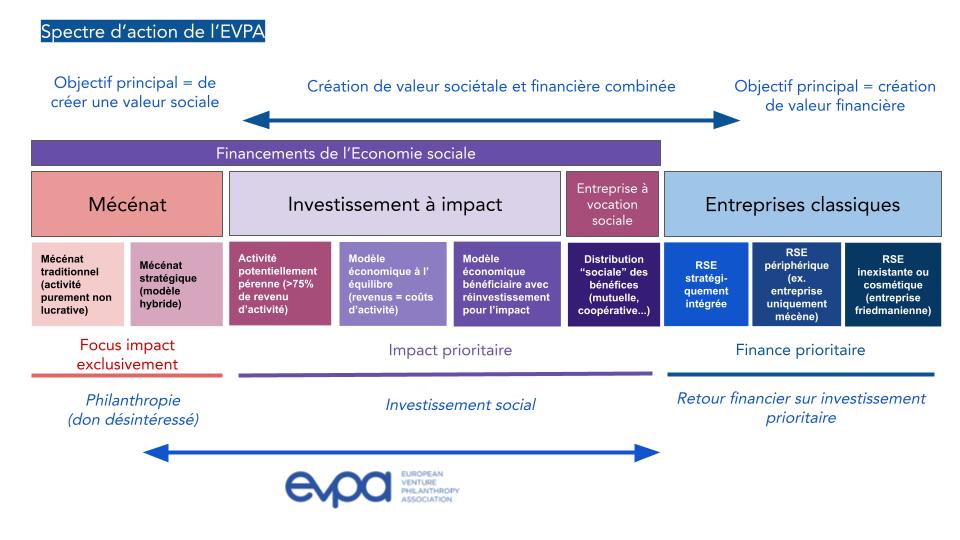 Financing the social economy, focused on social and/or environmental impact, is patient, committed and long-term capital. From philanthropists to foundations, companies and institutions, impact fund sponsors play a key role in the development of the social economy. Dedicated funds collect and distribute financial resources, as well as provide non-financial resources such as networking, legal, financial, human resources, etc. They are increasingly interested in measuring and managing impact, thus creating reliable benchmarks for the ecosystem. They are also willing to invest in areas where financial returns are not always possible, such as in the biodiversity sector. " At the same time, social investment implies a break with traditional investment models. ", emphasizes Roberta Bosurgi. " They are both resource catalysts and solution accelerators, but are also very complementary to public donors or institutional funds that finance small risk. Therefore, they are mainly focused on the initiation, testing and development of projects, which can then be the subject of institutional or public funding. But every euro counts to ensure greater impact, so collaboration between these different investors is essential. »
At the beginning of XXIe century and in response to the many social and climate challenges of our time, impact finance still has tremendous development potential that helps structure the EVPA. As a result, some EVPA member funds, such as Citizen Capital in France, Creas in Spain or IF2 in Belgium have been quite innovative, both as start-up investors and in raising funds to reach a size sufficient to better manage risk, limit transaction costs and increase their impact. " But while the past 20 years have seen the development and diversification of forms of funds and impact investments, the reality is that we are still lagging behind in implementing UN Sustainable Development Goals "Remembers Robert Bosurgi. " Therefore, we must ensure the massive development of impact finance, in particular for sustainable development and building the capacity of agents of change.. »
Presentation of the EVPA network (European Venture Philanthropic Association)
EVPA is a unique network in Europe, at the intersection of the world of finance and the world of common interests, which focuses on the concept of social and environmental impact. The association brings together capital, people, knowledge and data to guide, innovate and increase the social and environmental impact of dedicated organizations. It seeks to organize synergies between partners with complementary experience and resources. It focuses on promoting systemic change through social, political and economic innovation. For ten years he has worked closely with the European Commission to structure the impact ecosystem in Europe.
It brings together more than 300 members, including foundations, philanthropists, impact investment funds, large companies, public and private financial institutions.
It is based on three levers of action:
– project financing
– support and capacity building (human resources, training, knowledge, networks, etc.)
– measurement, management and monitoring of impact
EVPA's Mission: Guarantee Impact Integrity
For Sophie Fajour: The health crisis and the PACTE law in France have indeed played an accelerating role in terms of corporate commitment, seeking to more align agenda priorities in terms of impact and business. In order to increase their effectiveness and achieve scalable impact, corporate funds are increasingly strategically partnering with their company using their financial and non-financial assets, employing employees, a practice highly recommended by EVPA. ! However, such collaboration can sometimes create confusion as the line between corporate social responsibility and business becomes more blurred. Thus, at the request of the members of the Corporate Fund, EVPA has issued recommendations for identifying and better managing this impact integrity risk.
The risk of impact on integrity depends on two main factors: the type of strategic alignment, more or less related to the core of the company's business strategy, and the level of dependence on the company, such as management, communication, financing, etc.…. Therefore, the fund must choose the best way to mitigate this risk.. EVPA offers in its news a number of actions in this direction, which were presented during the May 24 webinar (here available on repeat). The Integrity Impact Self-Assessment Tool for Corporate Funds will be available in early September.
If you are interested in resources developed by EVPA for corporate funds, please contact them here: [email protected]
Examples of Companies Seeking to Influence Integrity
Some companies are very advanced in social innovation and influence integrity risk management using different approaches. See also the case study linked here.
The L'Oréal Foundation positions itself as a complement to its core business, supporting women's scientific careers, women's climate action, and the social work of disadvantaged women. This approach is fully integrated into the company's reporting, and the CSR director is also a fund delegate.
Ikea has set up a fund to support social entrepreneurs, with the ultimate goal of being able to integrate them into the company's value chain and improve its impact on biodiversity, diversity and employment.
At Engie, the Rassembleurs d'énergie Foundation has chosen Collective Impact with a common mode of governance: it brings together 20 companies to fight global warming and since 2011 has been providing access to sustainable energy to more than 4 million beneficiaries worldwide.
New Leverage for EVPA: European Social Economy Action Plan and EU Multiannual Financing Program (2021-2027)
For years, impact investors have been begging for an ambitious social economy action plan and impact funding as a follow-up. Social Business Initiative launched in 2010 by European Commissioner Michel Barnier. Announced in December 2021 by Nicholas Schmidt, European Action Plan for the Social Economy proposes, in particular, to create a single center that will facilitate information and access to funding for social economy organizations, as well as a center of expertise for social innovation. The two recommendations that were EVPA Guidance Document were discussed during the preliminary consultations of the European Commission. Several major French players such as FAIR, Phi Trust, Inco, France Active have contributed to these EVPA recommendations.
"PThanks to this plan, the role that the social economy plays in the European economy and industry is now officially recognized, which is a huge step forward. After ten years of cooperation with the Commission, we are now recognized as an expert in the field of access to finance for participants in the social and solidarity economy and, in particular, for social investors. We call on the European Union to facilitate access to finance for these actors, in particular through public-private partnerships, which will allow more resources to be mobilized for environmental and social change. »

Roberta Bosurgi, EVPA CEO
EVPA is already supporting impactors by facilitating access to funding offered by the European Union through its 2021-2027 budget and recovery plan. NextGenerationEU (with a total value of 2 trillion euros), of which European Social Fund (ESF+) as well as InvestEUnew funding program that includes a social investment and skills component (see here EVPA infographic in English). Thus, joint donation or co-financing opportunities for foundations and impact funds along with the European Commission (through calls for projects) are already available and available on the EVPA website.