I must say that I love it when markets rise. Since I was very young in this profession – even if I didn't grow up much – I have much more fun when it goes up than when it goes down. It's pretty easy, it's natural and instinctive. We are all happier when things are going well than when we are on the brink of depression and economic collapse. Or worse: the subprime crisis. The current period is not easy for life, we are experiencing a real macroeconomic crisis created by something that we knew about only in theory. Or in practice, but only in the countries where we go on vacation. And suddenly we lose our bearings and wonder…
Audio recording dated July 22, 2022
Download podcast
Is everything really better?
We're wondering what we should really be thinking, should we just be celebrating the fact that things are going up again – as the US market shows – and that we should just be satisfied with the fact that the quarterly numbers are FINALLY not that bad. how we feared? Should we be content with just the fact that things are "less bad"? Or should we still worry about what comes next?
No, because I want to believe that the fact that Tesla posted positive numbers despite a 100 million dollar prison on Bitcoin could justify a 10 percent rebound in the title. I'm willing to admit that the fact that Netflix lost "only" 970,000 subscribers versus the 2 million they themselves expected to lose could also explain the 10 percent rebound. It suddenly becomes clear that the Nasdaq is up 12% from its lows. However, there is something else that worries me and prevents me from living in my state of "Ox" with an absolutely free consciousness. And the fact is, if we list the reasons why and how we are in a bear market in most of the world's indices, we will quickly realize that nothing that served as an alibi for us to fall has not been settled recently.
The same player shoots again
Inflation that is out of control is still "out of control" and we just hope we FINALLY have a peak in August, but nothing is less certain. While everyone is betting that prices will stop rising or slow down, no one mentions that inflation could stay at 9% for several months. That central banks will continue to raise rates and slowly kill the economy while inflation stubbornly refuses to come down. I understand that most financial experts tell us that the market has already "assessed" the fact that we will soon be in a recession, but how will we react when it is explained to us that we are really in it? Do we think it's okay that we took 25% of the lows simply because "we knew" and expected?
What if the CPI figures show that multiple interest rate hikes by central banks around the world have no effect? Will Ms Lagarde continue to remain calm by suddenly raising interest rates by 0.5%, as she did yesterday, telling herself "this will work in the end"??? And all this at a time when Italy and its debts are spinning out of control, drilling holes in the hull of the European Titanic, which is trying to stay afloat? To be honest, I don't know and I have no idea. The thing is, I'm thrilled to see the U.S. market ending up for the third session in a row, and to see Tesla shareholders dousing champagne to celebrate by patting each other on the back with those who bought Netflix, tops down. I find it very cool that when the ECB announces a 0.5% hike in key rates, bringing rates back into positive territory for the first time in 11 years, the Italian market instantly rebounds by 2% because, quote: "this is proof that that the ECB wants to curb inflation" (and what if we don't give a shit like 40 because Draghi is leaving, the country is entering a NEW POLITICAL CRISIS and the debt is still at 150% of GDP and this is huge, for those who doubted) …
Yes !!! No kidding !!! What did you expect? Let Lagarde come and say:
"I don't care about inflation, I'm paid 500,000 bucks a year and I've been a millionaire for a long time with everything I put in my pockets when I was in politics with Sarkozy and ate under a tent with Gaddafi, so what do you want me to do, that a full tank of gas costs 50% more than a year ago?? I DON'T PAY FOR GASOLINE, the ECB pays, idiot!!! »
However
But having said that, when I read what I read, I see that Deutsche Bank sees Germany and Italy in recession before the end of the year, that Putin is holding all of Europe in batches through the gas valve, that most companies like Google, Microsoft or Apple are starting saying they're going to slow commitments and calm the spending game, that we're starting to see more and more companies cutting back on their investment in the Cloud – Cloud that's still cash. the machine of some companies (Microsoft and Amazon are in the lead). I was told that China is slowing down, that Pelosi wants to go to Taiwan to talk to the semiconductor industry, and that China is against it. What we mean by this is that it is not companies that do very well that grow in the stock market, but those that do as well as one might fear.
And, of course, we shouldn't overlook announcements like yesterday's from SNAP that show things are slowing down. The social network has come up with rotten numbers, but above all a sharp drop in ad revenue as everyone lifts the veil of spending. The name has been 25% wiped out since yesterday's shutdown and has taken companies like Google, Meta or Pinterest with it. All these things that are put back to back, you still don't need to bring them to hell and tell yourself that everything is fine !!! And again, I'm not talking about the war in Ukraine, about global warming, about the fact that households pawn firewood, as they pawned PQ two years ago and just in case; in France, there is no longer mustard in supermarkets.
Well, when everyone tells me this, I don't mind being Bullish because I love it. I would like to believe that by August it will improve, and from September there will be a batch of economic cowards. That unemployment will be brought to zero, that inflation will be under control, that the economy will be in brilliant shape, and that churches and altars will be built in recognition of the work done by Jerome Powell, Christine Lagarde and Thomas Jordan, but I don't know… I have everything there are still doubts … I really hope that I'm wrong, but when you see what you see, hear what you hear, well, I think we have every reason to think what we think.
In Asia
After Tesla's excellent performance, Netflix's wonderful prospects, Madame Lagarde's masterful move and the fact that Draghi's departure makes everyone laugh, all the indices in Asia are rising. Well, the increases in question are more or less homeopathic, whether in China, Hong Kong or Tokyo. The market looks solid and unbreakable again. Much like it was in the last 9 months of 2020, with money pouring into every corner and we were getting paid to take out loans and then go out and buy boxes of Dom Pérignon to celebrate. Except they don't shoot us anything else (apart from Pfizer stuff), the champagne is hot, and if you haven't received 14 doses of the Moderna vaccine, don't count on it to get credit. But, fortunately, Emmanuel Macron will follow the Tour de France by car and say hello to the firefighters who are trying to keep the entire Gironde from burning down. Hence, it is AGAIN a sign that all is well.
While we're enjoying all the good news, oil is $97.60 and gas prices are falling, giving us even more confidence in next month's CPI performance. As for gold, it is official, it lives its own life, it is a living organism that works on its own and no longer on the principle of supply and demand, but only at its own will to "go somewhere". And that's about $1,713 this morning. Bitcoin is worth $23,000 even though Tesla sold everything.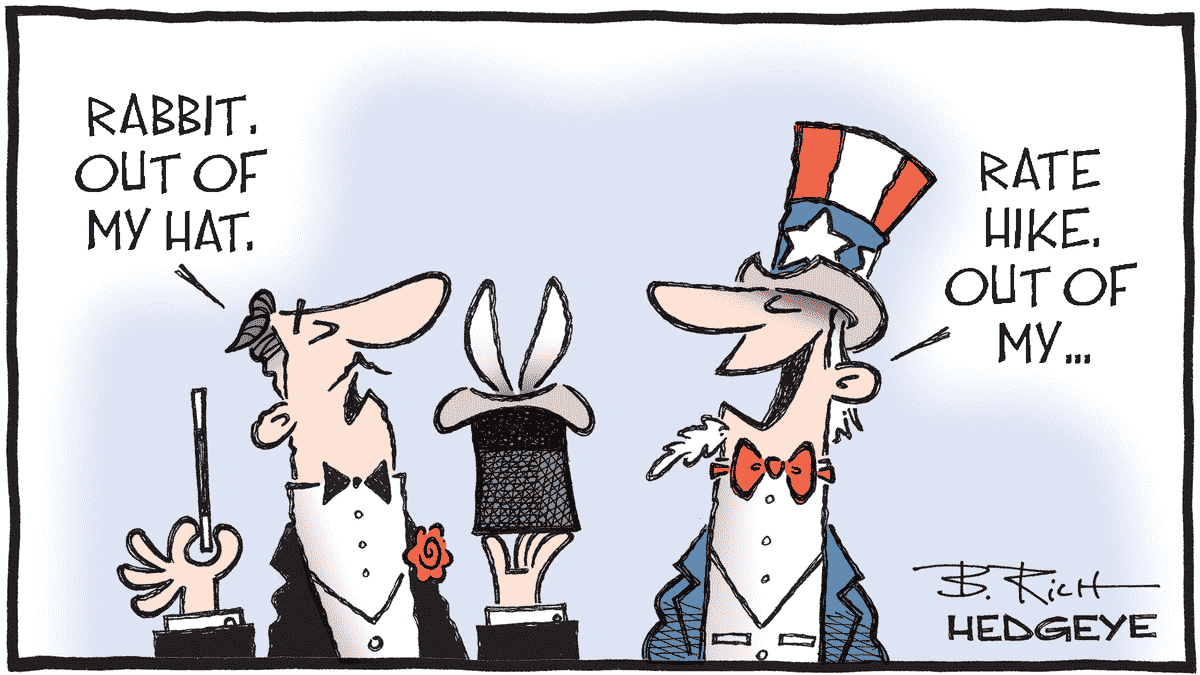 daily News
In the news of the day, we hail the ECB's brilliant decision with many enthusiastic words that show that everything is under control. We also talk about how, in addition to selling books, Amazon will also take care of your health by buying One Medical for almost 4 billion, but there is also Japan, which is concerned about military cooperation between China and Russia. But don't be alarmed, because Q's MI6 boss, James Bond boss, has said that according to his information, Russia is reaching the limit of its capabilities in Ukraine and that the soufflé will quickly deflate. Probably slower than Germany to go into recession and they'll have to ration gas to their pals in Europe, but that's another story.
We'll also note Las Vegas Sands, which rose a lot after the rotten numbers, and that Philip Morris also pushed hard because their numbers were good. All the logic of the markets is collected in one sentence. So SNAP is down 25% and everyone thinks it's not only a crappy app but a company of the same quality. Otherwise, Biden has COVID, but no one cares because he has been vaccinated 12 times and is boosted with a defibrillator every morning. Then there's the president of Italy who wants elections to go quickly just to offer a summer job to a politician who's going to be fired before Christmas anyway. In fact, Italy is the only country in which the government lives less than the Callax shelf from Ikea.
Numbers of the day
In terms of today's numbers, we'll have manufacturing PMIs and services PMIs all over the place, and then we'll continue to look at the quarterly numbers and calculate them in terms of wind direction and weather, the captain's age. In Switzerland we will have Lonza, Sika and Schindler. And then in the US, we'll have NextEra, Schlumberger, American Express and Twitter, just to spice up this Friday, which is already offering us falling futures. But it shouldn't last long, because, as everyone knows: "the only way is up, baby, especially if the CPI is lower" …
Have a good Friday and a very, very good weekend, I will go to the mountains, see if it gets cooler, and I will find you on Monday in great shape, not on the dark side of the force.
See you on Monday!
Thomas Veye
invest.ch
"You only live once, but if you do it right, once is enough. – Mae West