Yesterday was useless. Indeed, there are two or three quarterly figures that made two or three names vibrate and that confirmed to us that there were still a few investors who were awake in the middle of August, but we are not going to lie to each other; The concern is clearly focused on this afternoon's employment data and the fact that we may exit a bear market and enter a new bull market. Everyone doubts this, and no one is really convinced if this will be enough to put the bears on the wrong foot? Or will the economy take a hit that will go down in history?
Audio dated August 5, 2022
Download podcast
A day in the wave or in the waves
Roughly speaking, the European indices closed in a very light green color. The conviction is not very frank, and without the green light (including) from the Americans, the indices of the old continent could not go far. At least we didn't talk about Pelosi anymore, and suddenly no one was interested in China anymore – if anyone was interested in the last few days – in the US, the Dow Jones and S&P 500 closed lower, and the Nasdaq continued its unstoppable rise. . The tech index is up 20% from its June lows and we're starting to wonder if we're starting something new, something like a "NEW BULL MARKET".
I must say that it still seems too easy. The problem of inflation has not been resolved in the long term – yesterday the Bank of England raised its rates by 50 basis points, warning that inflation could quickly exceed 10% and warning Queen Elizabeth's subjects that they are not heading for a smooth sea with a 3-knot breeze to sail and that it might be a little more difficult than with the long and painful recession that looms on the horizon. And here's where it's fun: you have a central bank raising rates and saying it's going to be crap, making you feel like you're on the verge of depression, maybe even suicide, and the English market doesn't even end up crashing. So yes, I know the English market is still a very special market, but still. We feel that nothing can bring down the global indexes, we are so afraid of missing another rise. In 2008, we didn't want to lose anything anymore, so we sold everything, and in 2022, we don't want to have a loss of profit or a loss of re-earnings that we no longer dare to sell.
Nothing is decided
However, as I said at the beginning of the paragraph; nothing has been settled. Inflation is absolutely out of control, the absence of a recession is absolutely not guaranteed. And far away. Quarterly numbers are less bad than expected, but overall the outlook remains very cautious, as are commitment levels. Not to mention, the number of companies that fire immediately remains relatively high. The US employment data due tonight will no doubt be the cornerstone of the continuation of the Baby-Bull market we're in, or just the trigger for another sell-off, knowing that quite a few indicators show we're overbought. .
So this afternoon the US Department of Commerce will announce how many jobs were created in July. How many ice cream salesmen were hired and how many beach boys found work in three weeks besides working in a restaurant in the evenings and in a factory to control stocks at night. "Wall Street experts" expect a figure of 250 thousand against 372 thousand last month. But to be frank with you, it has already been said that 250,000 is a random and relatively conservative number – however, in authoritative circles of "Wall Street experts", a circle where neither you nor I are – we already say that if above 200000 then good. And that would mean that the economy is "holding up" and that we are "not yet" in recession. On the other hand, if the figure ends up below 200,000, you will have to fasten your seatbelt and put yourself in a "buckle up, buckle up, land" position for a landing that will be described as "VIOLENT", expecting to see the word "RECESSION" pop up all over the financial media.
At the crossroads
So we're at a crossroads: either the indices keep going up and we're going to look for 200-day moving averages to start talking about a "new long-term bull market" and we're going to have a parade. finance stars on the set of CNBC who will all come and say, "I told you so." Perhaps I prefer to stay another week on vacation so as not to see the dizzying descent to the average of 50 days. In any case, when I look at the opinions of the great Berts of American financial studies, I tell myself that they are not certain. It's also because no one believes in him that he can continue to grow.
Anyway, JP Morgan, Goldman Sachs, Morgan Stanley, Bank of America and I forgot some, all tell us that we will not get rid of inflation with two spoonfuls, that the recession is hanging over us and that the volumes and "inflows" that accompany this "summer rally" is not convincing enough for the growth to be truly sustainable. Not to mention that the same investment banks believe that we still have a lot of risk in the price of oil (at $130) while the barrel has only been falling for a few days. Black gold is currently priced at $88.90, but everyone warns that it's not "playable" and that mining volumes aren't enough to justify such a low price in the long run. Moreover, so that we as consumers would not be surprised, the Swiss gas stations decided to keep the price of gasoline as if a barrel were at the level of $130 – as we are used to.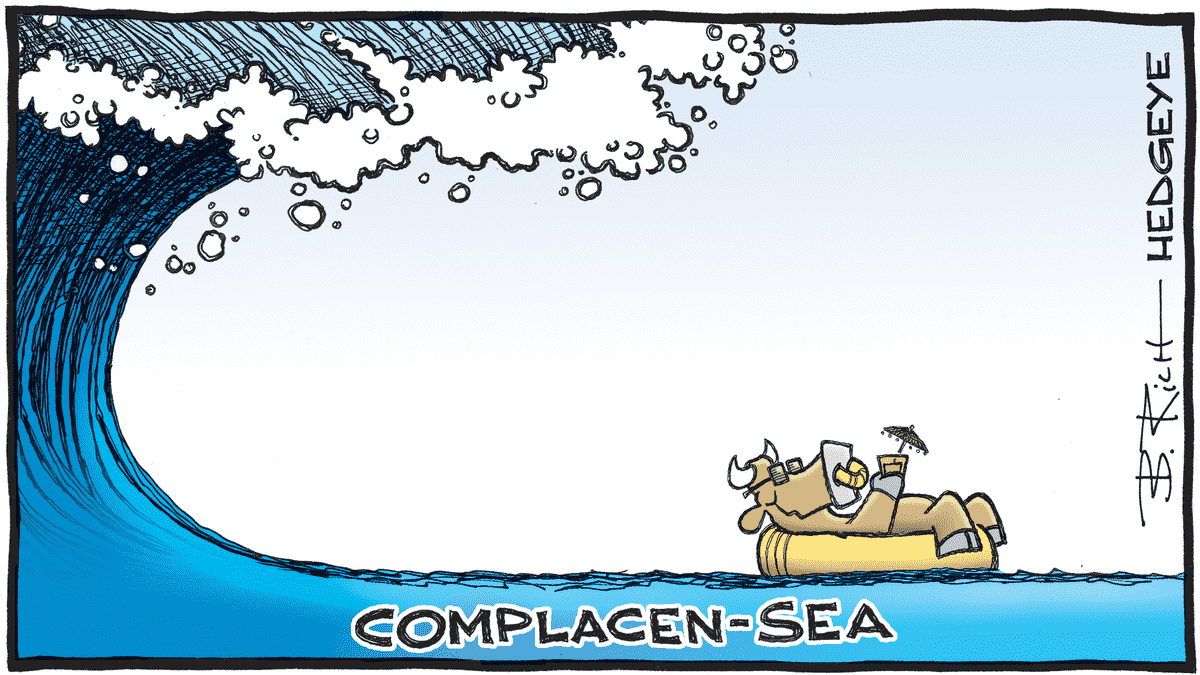 Finally
So, we are in the zone of total questioning. This is a famous place where we say to ourselves: "Well, should I buy more, or will we still have it??? "As a general rule, we should have an early response tonight, and if the indexes aren't enough, we'll have to wait for the CPI next week to see if the Fed is too strong and if inflation has indeed peaked. Then remains to be seen." whether it is "already in price range or not." One thing is certain: in the next few days, it will be the psychology of the markets, strewn with dubious economic fundamentals, that will be at the forefront of the wondrous world of finance and all that while the Fed and the ECB are on vacation .
In terms of individual companies, we have "good numbers" for Door Dash – you know, the box that delivers warm food to you in cardboard boxes – well, the numbers weren't that bad, and the loss was "only" 30 cents a share. Shares were up 13% after the close and traded at $92. It's still a long way to $256 for November, but apparently this is good news. We should also note Coinbase, which gained almost 100% in a week and yesterday announced a partnership with BlackRock to provide direct access to cryptocurrencies to large institutional clients. The title took 10% more yesterday. On July 27, Coinbase was trading at $55, yesterday it touched 115 to close at $90. We can see that the movements of some titles sound perfect and are not manipulated at all. We also note that Tesla has voted for a new split and that Elon Musk is predicting a "mild recession" that should last 18 months and a possible Tesla share buyback. Yes, because Musk is also an economist.
And now what?
At the moment, futures are up 0.3%. France will release its trade balance but no one cares because at 14:30 we will know if we are in a new bull market or not as soon as we know the employment data. One more point, this morning I was looking for the conditions necessary to declare the official death of the Bear Market, the answer is long and complicated, but, to put it simply, not yet won. On the other hand, it is better to live in the USA, where we still believe that everything is still possible, than in England, where we are convinced that everyone is screwed up.
I can only wish you a great weekend, a very beautiful Friday and rest assured, the holidays are almost over, you will send the children back to school and we can finally talk about the KRACHS season!!!
See you on Monday!
Thomas Veye
invest.ch
"The best way to predict the future is to invent it."
–Alan Kay