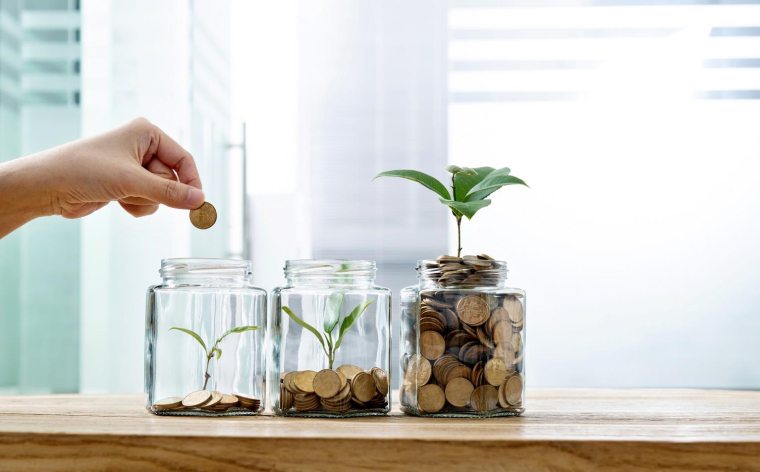 Ethical investing through a combination of performance perspectives and personal values. Photo: GettyImages
Funding companies of a social, environmental or ethical nature is the spirit of solidarity investment funds. More and more investors now want to combine the search for results with social concerns and personal values. However, performance prospects and achieving personal goals remain a major challenge for them before they make a commitment.

Summary:

Summary


Why Ethical Investing Attracts Investors


Giving Meaning to Your Investments with Socially Responsible Investments (SRI)


How to recognize ethical investments?


Three Benefits of Solidarity Financing

Summary

Why Ethical Investing Attracts Investors

Giving Meaning to Your Investments with Socially Responsible Investments (SRI)

How to recognize ethical investments?

Three Benefits of Solidarity Financing
Why Ethical Investing Attracts Investors

Introduced in the mid-1980s, citizen savings contributes to the fight against unemployment and social exclusion by making it possible to invest in companies based on solidarity. However, these are not the only goals pursued by retail investors. These savings can be invested in activities related to the social and solidarity economy, such as access to drinking water, healthcare, a healthy environment or housing. It can also be about fighting the debt of the most disadvantaged people or the unhygienic conditions of some dwellings. Solidarity savings can also support SME funding and microcredit to individuals or VSEs.
French contributors are increasingly joining solidarity funds. In 2020, according to the association Fair (better known by its former name Finansol), the outstanding amount of their investment exceeded 20 billion euros. Specifically, the amounts invested have relocated 1,400 people, provided more than 8,000 households with renewable energy, provided about 1,000 hectares of land to organic farmers, and created or retained about 40,000 jobs.
If solidarity savings are very successful, then it is not only about the shares associated with these investments. Indeed, the Covenant Act particularly increased fees by allowing life insurance to become solidarity-based. As of January 1, 2020, insurance companies must offer life insurance contracts with multiple support, representing at least one unit of account backed by a solidarity fund, an SRI-labeled fund, or a Greenfin-labeled fund.
The health care context did not particularly encourage savers to invest ethically. Indeed, the main vector of solidarity savings is the savings of employees in the amount of 11.7 billion euros, for a total of 20.3 billion euros. Thus, the share paid by companies (bonuses for participation in profits or participation in company savings plans) contributed to the development of solidarity savings. On the other hand, the missions reflect the health crisis associated with Covid-19 and record a sharp increase in social credit for individuals.
Giving Meaning to Your Investments with Socially Responsible Investments (SRI)

SRI (Socially Responsible Investment) funds allow the French to finance important cases and projects for them. A way to participate in the real economy without sacrificing your beliefs. Managers have understood this attraction of the French for SRI funds, and they are responding to this by developing more and more savings products with environmental and/or social criteria in mind.
How to recognize ethical investments?

The Yarmarka Association has created a label that allows investors to check whether investment funds are solidarity investments. These investments should answer two main questions:
Transparency.

The saver must be regularly informed about the use of his money.

Solidarity.

Between 5% and 10% of outstanding savings must be invested in a solidarity activity (solidarity fund) or as part of a mutual fund. 25% of income or savings results must be paid in the form of donations to solidarity organizations chosen by the investor.
In France, there are three more labels that let you know where savings go. SRI (Socially Responsible Investment) mark, CIES (Inter-Union Committee on Employee Savings) and Greenfin mark. Unlike traditional savings, solidarity savings allows investors to learn how the invested capital is managed and the project(s) are supported. The forms of solidarity savings are diverse in nature (savings account, life insurance, company savings plan, collective pension plan, equity investment, etc.).
Record debt on French savings


The €20.3 billion invested in the social and solidarity economy in 2020 represents a record amount and proves the viability of this investment. This debt made it possible to pay 3.8 million euros in donations to associations that raised 566 million euros in solidarity funding to support social and/or environmental projects. If solidarity savings have made a leap, however, it is necessary to look at things in perspective. Indeed, this form of saving accounts for only 0.36% of French financial wealth. In 2019, it amounted to 0.29%. Thus, growth is real, but relatively slow.
Three Benefits of Solidarity Financing

Solidarity funds have many advantages for promotion.
On the one hand, their management fees can be up to 30% lower than traditional funds.
On the other hand, they enjoy special taxation. In fact, donations made under equity investments are deductible from income tax up to 66%, up to 20% of taxable income (75% up to 526 euros for associations helping people in difficult situations).
Finally, solidarity financing offers really interesting investments in terms of returns. According to a 2020 FIR/École Polytechnique survey, 62% of SRI-tagged funds "outperformed" the market average.
This is especially the case for funds primarily dedicated to energy and environmental transition. The Ecofi FCP Agir pour le climat foundation thus benefits from the triple labeling of SRI, Greenfin and Finansol. In 2020, it posted a return of 21.31% compared to an average of 20.20% for funds in its category. Thus ethics and finance can go hand in hand.
.