Vadim Sinegin from We Way shares with us 5 warning signs that should not be overlooked before investing in a crypto project.
Demand for crypto projects hit an all-time high in 2021 and despite the current bear market, it shows no signs of slowing down. Leading companies, including cryptocurrency exchanges such as Binance and FTX, are creating new products to attract both ordinary users and savvy investors to the world of cryptocurrency and blockchain.
From decentralized finance (DeFi) protocols to metaverse projects, non-fungible tokens (NFTs) and GameFi, the choices available to investors are limitless.
But often investors take a decisive step without having sufficient knowledge, which poses a risk for them. Indeed, even the most experienced traders can sometimes be overwhelmed by the sheer amount of options and information. In addition, the crypto market is flooded with scammers who do not hesitate to catch newbies.
What you need to know before investing in a crypto project?
In this section, we will share some tips on how to identify profitable projects and crypto scams. First of all, investors should carefully choose the projects they will invest in because the risks are numerous.
As the name suggests, the decentralized financial ecosystem is not regulated. Therefore, anyone can start a crypto project by creating a token on a decentralized exchange (DEX) like Uniswap and then selling it to the community. Even if the project has no real value, i.e. does not offer anything unique to the market, its token can serve as a speculative asset, making it a risky investment and a simple pump-and-dump system. (market manipulation technique, which consists in buying an asset in bulk to artificially increase its price).
In addition, we have very few lawyers specializing in crypto, because the sector is still very young, unlike, for example, the stock market. Thus, it is more difficult for investors to get the right advice on investing in cryptocurrencies.
Indeed, investing in a crypto project is not much different from other types of investments. Investors should always have some level of financial knowledge and do their own research to see if a project is worth it or not. However, there are a few key factors that we need to consider.
How to ensure the reliability of a crypto project?
Before investing, it is necessary to determine if the crypto project offers a valuable product/service to its target audience. Or if it's more like a fundraising marketing campaign. The stories of investors who have lost fortunes on cryptocurrency scams number in the hundreds. Scam methods are getting more and more sophisticated, from phishing to scams and useless tokens.
Red flags to look out for before investing in a crypto project
Do your research
Research developers/founders carefully. Do the founders of Project X have a solid reputation in the industry? Do they use pseudonyms? Have they already worked on successful projects or are they supported by reputable companies in the market? If the project has an experienced strategist, i.e. whoever wants to lead him to success is an added plus. If the team and project managers are hiding behind masks, it is better to turn to other projects.
White paper
Refer to the white paper or the white paper of the project. Is it confusing, hard to read, or just plain incomprehensible? Does it sound more like a marketing game than a useful product/service for the community? Very often people underestimate this document, but its role is very important because it provides an explanation of how the project works.
Liquidity
Does the project have enough liquidity? If a project offers a staking service or has a similar liquidity mechanism, check its Total Value Locked (TVL). This indicator will show you how much money is invested/locked in the platform. The higher the number, the more people trust the project.
Don't Forget the Legal Side
The legal basis of the project is just as important as other aspects. Many governments are currently introducing measures to regulate cryptocurrencies and therefore the crypto business. This helps to clear the market of illegal projects while fighting money laundering. However, the investor should also pay attention to the legal side of the project in order to avoid legal hassles and protect their capital.
returns
The higher the return, the greater the risk. Therefore, the investor must ask himself the following question: where does the money come from that allows the platform to pay interest?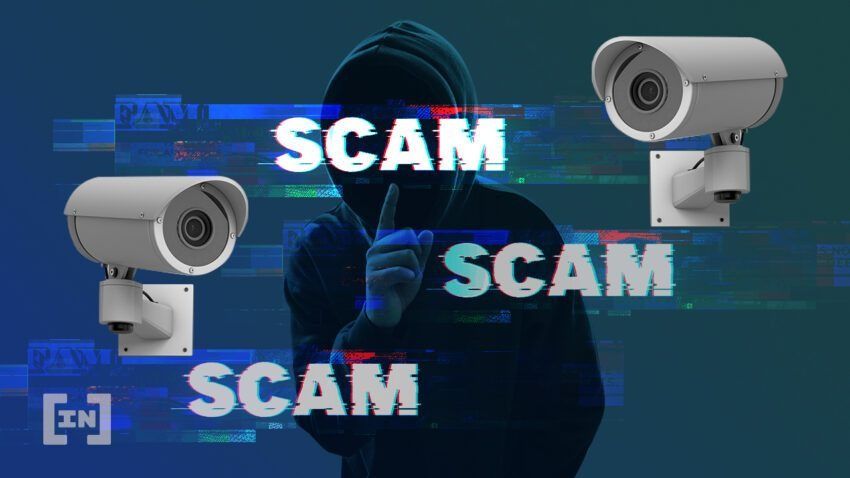 Is it worth investing in a crypto project?
Above, we have looked at some of the key factors that people should consider before investing in any crypto project.
The crypto ecosystem is a risky investment, but it is also a sector full of opportunities. People just need to know how and where to find them.
The demand for crypto projects is very high right now. Due to the rapid growth of the sector, we have very few investment proposals and many crypto projects. This growing demand is also enhanced by the ease of use of cryptocurrencies, which makes it easy for investors to follow the development of the project and its profitability. This is by focusing on their products, such as their tokens.
All these factors indicate that in the coming years the world is waiting for a large influx of investments in crypto projects. This is a wonderful symbiosis: money develops the industry, and the industry brings more money to its investors.
about the author

Vadim Sinegin is VP of Investor Relations at WeWay, a 100% blockchain company that provides influencers and their audiences with innovative solutions to maximize their creativity.
Denial of responsibility
All information on our website is published in good faith and for general informational purposes only. Any action taken by the reader based on information found on our website is done solely at his own risk.